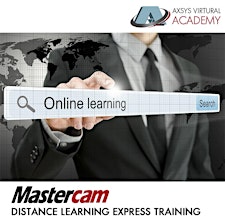 Axsys Academy: Express Training Classes

DISTANCE LEARNING EXPRESS-TRAINING
Axsys Virtual Academy has launched its webexpress series of online, instructor-led mini training classes to provide training on essential Mastercam functions.
Classes chosen for this program represent vital, core functionality that when utilized, will help your company better compete in today's highly competetive, global manufacturing enviornment.
The classes associated with the webexpress curriculum enable incremental skills development and complement our traditional classroom training offerings remotely from you home, office, or shop locations.
Classes are designed to provide an immediate ROI and are only 90 minutes in length.
Sorry, there are no upcoming events