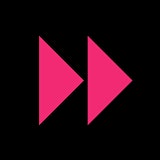 AwesomeNYC
Every month we give out a $1,000 grant, no strings attached, to fund a project that we feel is doing something awesome in and around New York City. That's it!

Our definition of awesome changes from month to month, but usually involves projects that are creative takes on existing problems, those that might not normally get funding through normal funding channels, that will have an impact on their communities, or just make NYC a more interesting, awesome place to live.

While we don't normally fund general operating expenses, we know that there might be projects that you might want to try out that might not fit into your normal operating budget, or that could use a little boost in the very beginning before getting to be self-sustaining, and that's where we could come in.