Description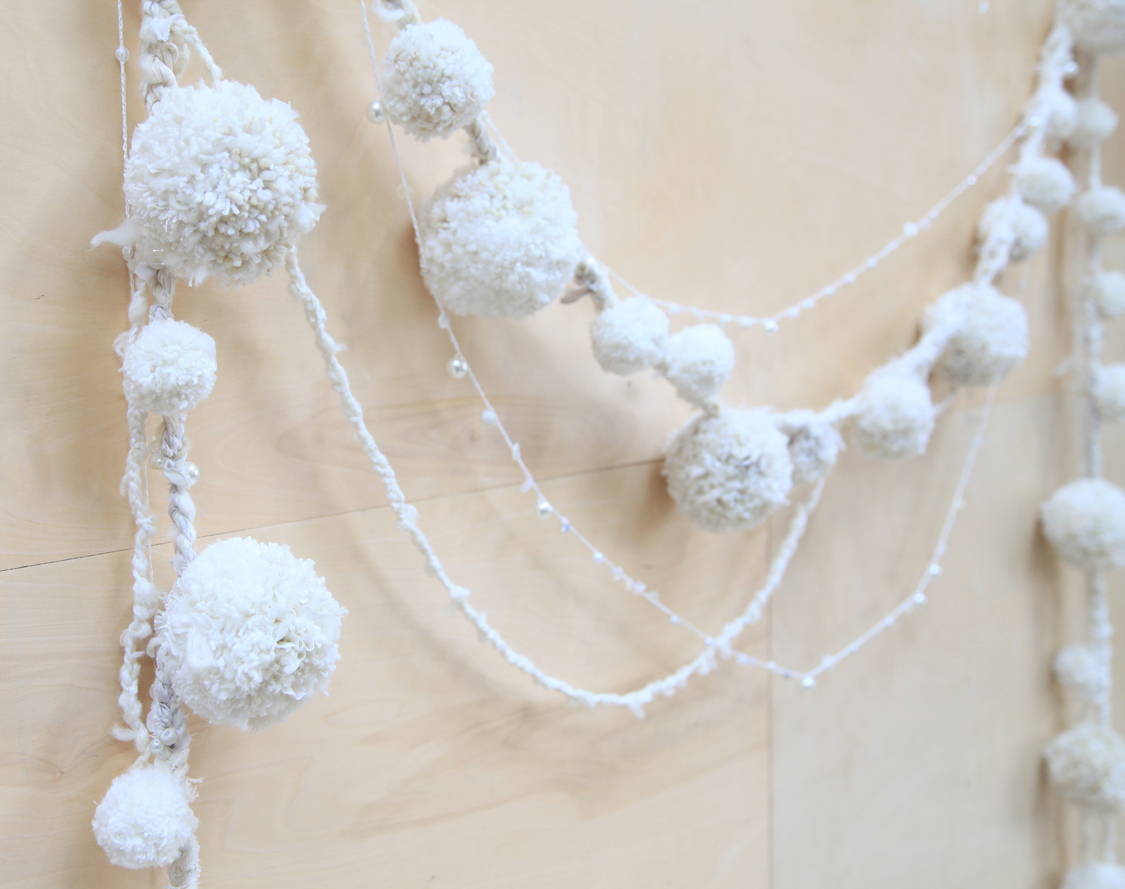 Luscious, cozy, festive, modern with a touch of nostalgia, these winter garlands are made from over 5 feet strands of crocheted wool and cotton, satin and other reclaimed fabrics. We'll be learning the chain stitch, so if you've never crocheted before, don't fret! I will teach you with a giant crochet hook!

The I'll show you my technique for making highly textured wool snowballs, using a wide selection of yarns and fabrics so even though all our pom-poms are white, everyone's will have their own unique character.
Making giant bespoke pom-poms gives you a little hit of dopamine when you cut them open, like opening a present! Everyone loves seeing the surprise inside!
We'll be working in whites and creams, but I'll have a bin of other colors of reclaimed fabrics, so you can add in pops of color to match your own holiday decorating vibe ( like flecks of pink or something!)

This class is great for getting together with friends, family or work colleagues to get crafty and festive, using luxurious and reclaimed fibers to give this project a real hand-made sensibilty! All in my warm and cozy studio, drinking tea and snacking by the wood stove.

If you've ever eaten at the Capital Hill restuarant Lark, I created over 80 feet of these garlands for their holiday decor. Come learn to make your own!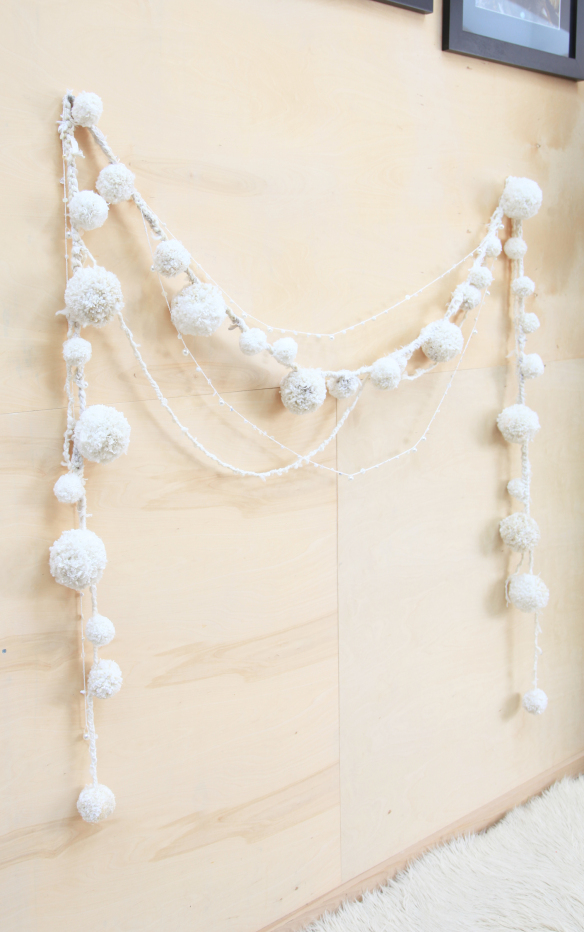 FAQs : Please Read!

Class Minimum: Classes need 5 people minimum to run. So spread the word to friends! I'll let you know a week before class if it is likely to be canceled or not, and a refund will be issued. If you want to have your class run, you need to invite friends along! Once the class has met minimum enrollment, I'll let you know. Don't wait until the last minute to register.
AGE/ABILITY: Great for beginners to fiber arts! It's relatively easy, but does require A LOT of cutting through layers of yarn, so may irritate hands that have issues with arthritis or weakness. For adult learners, and children 13 and up who have an interest in fiber arts and ability to focus for 4 hours are welcome to attend with a registered adult. Children 15 and up may attend alone.

How can I contact the organizer with any questions?
Contact me HERE

What's the refund policy?
Due to the effort of organizing workshops and class minimums needed, refunds are not offered. You may transfer your registation to a friend, for the day you registered. Please contact teacher to notify them of the transfer.

---
Private Parties: Snowball Pom-Pom Garland Private Parties are available in my studio — Up to 12 people for 4 hrs, for $750. I can also travel to your location with my materials, for $800 — within Seattle. Farther distances require additional mileage fee. Contact me for availability
---
---