Dit evenement is afgelopen.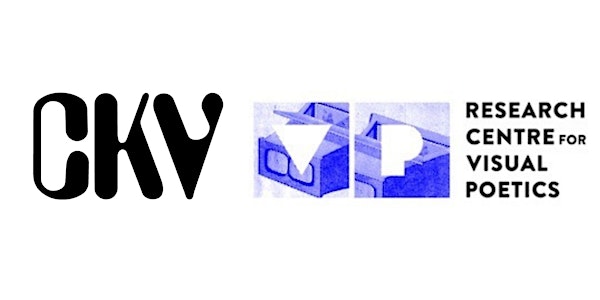 SYMPOSIUM Archiving Performance - CKV & Research Centre for Visual Poetics
SYMPOSIUM: Archiving Performance: Between Artistic Poetics and Institutional Policies
Datum en tijd
ma. 16 mei 2022 09:30 - 18:00 CEST
Locatie
University of Antwerp Grote Kauwenberg 2 City Campus 2000 Antwerp Belgium
Over dit evenement
Organized by CKV (Centre for Art Archives Flanders), an organisation working autonomously at M HKA (the Museum of Contemporary Art Antwerp) in collaboration with the Research Centre for Visual Poetics (Faculty of Arts, University of Antwerp).
Location: University of Antwerp, City Campus. The symposium will take place in auditorium C.204 (9.30-13.00h) and R.008 (14.30-18h).
Visitors are obliged to follow the corona measures of the Federal Belgian government and of the University of Antwerp that are in place at the time of the event.
More information: https://ckv.muhka.be/.
Arguably more than ever, contemporary art museums are opening their doors to include live performance, not only in to their exhibitions but also in to their own collections. The inclusion, however, of artforms that exist by virtue of living bodies sharing time and space continues to raise tantalising challenges for both artists and institutions. Existing institutional infrastructures are mainly designed for the presentation and preservation of visual art objects, which heightens the need to reimagine these conditions if live performance is ever to attain an enduring place within contemporary art production as well as within the archiving of artistic practices. This symposium will bring together artists, curators, scholars, archivists, and policy makers to approach the complex question of how to archive live performance from artistic as well as institutional points of view. The aim is to confront several fundamental tensions that permeate the archiving of live performance in museum contexts (such as tangible objects versus embodied memories, material collections versus digital architectures, top-down versus bottom-up policies, exclusive contracts versus open-source management, etc.) with the specific requirements and expectations from the side of artistic production. By discussing these matters from different perspectives and backgrounds, the symposium wants to offer the opportunity to reflect on established methodologies versus new imaginative possibilities for collecting and archiving live performance.
The symposium will feature three panel discussions, followed by a keynote lecture by professor Barbara Clausen (Université du Québec à Montréal). Each panel is devoted to a specific theme and consists of an artist, a curator, and a theorist. They are invited to take the artist's performance practice as their starting point to engage in a conversation on some of the most challenging aspects of archiving performance art within the predominant institutional frameworks.
Panel discussions
1. The Poetics of the Archive
Three years after her solo exhibition Bruises and Lustre (2015), visual and performance artist Otobong Nkanga reached out to M HKA to examine how her live performances could enter into the museum's collection while ensuring their afterlife would still be 'alive'. Although museums and archives are increasingly interested in granting live performance art a structural place within their collections, performance art is still too often forced into rigid formats or pre-existing cataloguing systems that end up taking the life out of works and turning them into reified relics. Nkanga raised a question that might be relevant for archiving performance in general: how can the poetics of the artist find its way into the archival preservation of works?
With Otobong Nkanga , dr. Agnieszka Sosnowska (Polish Academy of Sciences) and Chantal Kleinmeulman (Van Abbemuseum, Eindhoven).
2. The Politics of Acquiring Performance
When M HKA acquired Katya EV's performance Augenmusik (2016), the artist donated a copy of the documentation of the work she performed in Paris at that time, as well as the rights to re-enact the work. For the museum however, the archiving of Augenmusik presented a huge challenge: because the performance is site-specific, has been re-enacted several times, and relates to several props and visual representations the artist labels as "derivative art works", it was not clear how 'the' performance could be isolated from other instantiations of the work. Documentation as well as re-enactment seem to disrupt the traditional division between archive, collection and public presentation, also raising financial and legal issues for institutions aiming to acquire this type of work. How can we re-envision standard institutional infrastructures so that they become more flexible and apt at adapting to the peculiarities of specific artistic practices?
With Katya EV, Louise Lawson (Tate) and dr. Toni Sant (University of Salford, Manchester).
3. The Artist's Archive as a Collective Endeavour
Seppe Baeyens' choreography Birds (2021) was created by a group of professional and non-professional performers of different ages who invite the audience to dance with them in public space. Participatory performance and collective co-creation are becoming widespread formats within the arts, raising the question whether the archiving of live performance should move beyond the adherence to the singularity of either the artist or the work. Expanding the archive by including a plurality of voices and a malleability of practices might put under pressure conventional archiving methods, but it could guarantee the afterlife of the work. How can we reconceive the archiving of performance as a collective endeavour, and to what extent do digital technologies create new pathways for this direction? How can live (re-)performance be considered as an archival practice in itself?
With Seppe Baeyens and Martha Balthazar (Leon), dr. Annet Dekker (University of Amsterdam) and Sezin Romi (SALT, Istanbul).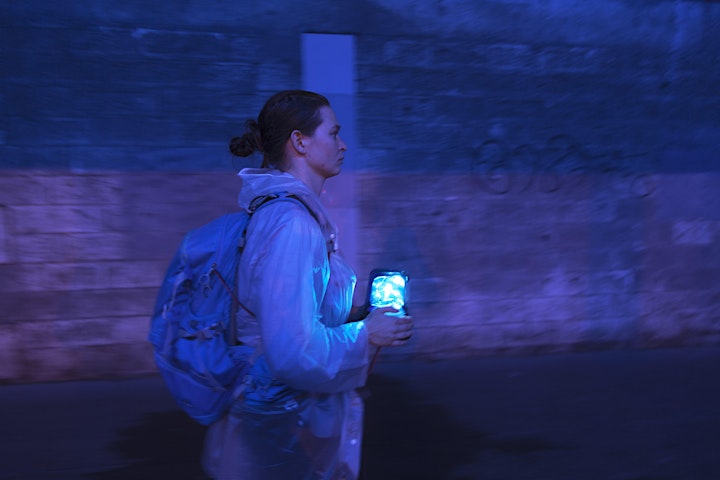 (c) 'Augenmusik' (2016) by Katya EV. Image by Mathilde Geldhof.
For questions contact Lotte Bode via lotte.bode@muhka.be.
Over de organisator
Het M HKA is een museum voor hedendaagse beeldende kunst, film en beeldcultuur. Het is een open ontmoetingsplaats van en voor de kunst, de kunstenaar en het publiek. Het M HKA ambieert een voortrekkersrol in Vlaanderen en een internationaal profiel voortbouwend op de Antwerpse avant-garde traditie. Het M HKA overbrugt de verhouding tussen artistieke en brede samenlevingsvragen, tussen het internationale en het regionale, kunstenaars en publiek, traditie en vernieuwing, reflectie en presentatie. Centraal daarbij staat de collectie met verwerving, beheer en onderzoek.
M HKA is een Cultureel-Erfgoedinstelling van de Vlaamse Gemeenschap