Description
Website design is more than just looks. Understand the science behind how a website functions, key resources to include in your design and strategies for automating business processes.
Schedule
6:00-6:45 - Registration & Networking
6:45-6:50 - Introduction by WOD leadership
6:50-7:30 - Workshop with icebreaker and learning activities (40 min)
7:30-7:50 - Breakout discussions with 3-5 attendees
7:50-8:00 - Debrief and closing
+ Light appetizers and refreshments will be served
++ Parking is available in the adjacent lot at Enterprise Coworking
PRESENTER
Tinelle Louis, Pretty Pages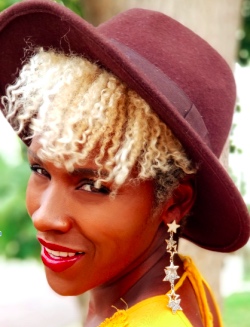 Tinelle (Tin) Louis started coding at the tender age of 12. Now with more than 25 years of tech experience, she has developed a sharp eye for how certain trends benefit specific businesses. Graduating with honors from DeVry University with a BS in Computer Information Systems enabled her to realize her dream of becoming an entrepreneur. She quickly built her own successful web design business, Pretty Pages. Tin is passionate about teaching small business owners how to get online, get noticed, and get paid through website design and development, redesigns, and social media marketing. Her clients include world-renowned Visual Artists, motivational speakers, nonprofits, mom and pop retail shops, and even Hip Hop DJs.
Attendees of this event will be offered a website review after the workshop.
ABOUT WOMEN OF DENVER ENTREPRENEUR TRACK EVENTS
Our small business training provides education to support revenue growth by building sales acumen, increasing financial knowledge, and connecting entrepreneurial leaders for feedback and collaborative business opportunities.
ATTEND OUR EVENTS COMPLIMENTARY
Become a Women of Denver Impact Member and get access to all of our events for only $35 per month. Become a member today.
BECOME AN EVENT SPONSOR
Event sponsors receive a table during the event and opportunity to share a 1-minute elevator pitch to the group with an offer before we start our event presentation. Order your sponsorship here, or contact krystal@thewomenofdenver.com.