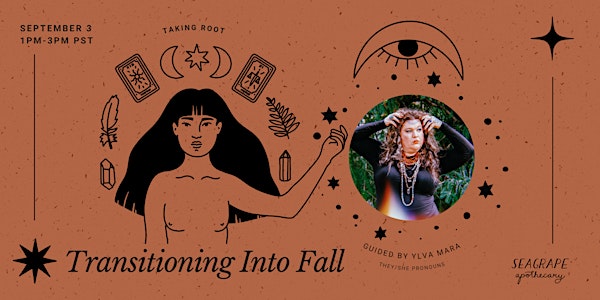 Taking Root: Grounding & Protection Practices for Transitioning Into Fall
Join us for an immersive exploration of all thing autumn witchery, including cord-cutting, protection spells, and boundary magic.
About this event
As a witch, it is vital to protect your energy. This prevents other energies and outside influences from disrupting your daily affairs. Simple daily protection rituals also help keep unwanted spirits and energies at bay. As you deepen in your own craft, you will grow more aware of non-self energies and more apt to perceive entities; continuing to tend skills for protection and energy awareness will become even more crucial.
As we move towards Autumn, the energy of our inner and outer worlds become busied with the release of summer and the spiritual (and oftenphysical) harvest of our accomplishments, failures, lessons, and blessings. This is an ideal time to focus on cutting energetic ties to the past, tending to the growth you've experienced over the last few seasons, and ground into this bountiful season of initiation. The magic in this workshop will provide practical witching work to help you:
Get excited about and deepen into a daily ritual of energetic self-care
Perform simple & effective protection spells
Identify & tend to energetic cords; simple DIY cord-cutting techniques
Construct & employ energetic shields for psychic self-defense
Ritual and spell work for this workshop will be drawn from The Living Altar Oracle Deck co-authored with Kiki Robinson, as well as Ylva Mara's grimoire:
"A Practical Guide for Witches: Spells, Rituals, & Magic for an Enchanted Life"
———————————————
NOTE:
This live, online workshop will be recorded. A replay will be available for 30 days sent out to all registered participants.
Buying this course as a gift? Please include recipient's email address during checkout.
We use Zoom for online workshops - please have the app downloaded if using a phone.
Enrollment is accepted up until the day of the event.
Technical difficulties on the attendees end (sound issues, tardiness, wifi connection, video cut out, etc) do not entitle attendees to a refund. We recommend signing on 10 minutes early to sort out any issues.
Seagrape does not offer guidance around computer or Zoom usage, though we do send out a link including instructions on how to use Zoom 24 hours prior to all workshops.
Honor the privacy of others; what is said and shared in a workshop is not meant to share outside of the workshop except for what instructors give permission to share.
Questions? Email us at events@seagrapeapothecary.com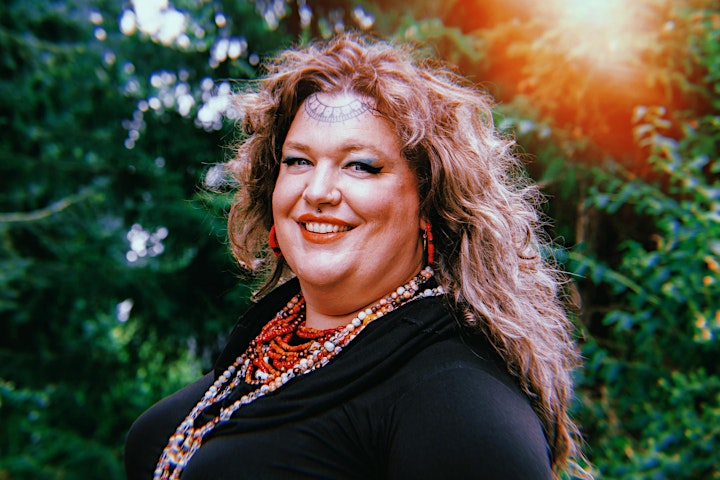 About Your Instructor:
Ylvadroma Marzanna Radziszewski | she/her/they/them |
I am a traditional witch, published author, artist, and herbalist. I am also a non-binary trans femme and a survivor of childhood incest and sexual assault. I currently live on unceded Duwamish and Coast Salish land, now named Seattle. I'm a white person of Slavic, Balkan, Romani, and Ashkenazi Jewish ancestry. My ritual and art practice are intrinsically woven together; I believe that magic is art and that art is healing. Through art as ritual I attempt to explore and ground my experience living within diaspora as someone who also lives with CPTSD, Autism, and chronic illness. Find more about my work:
Witch School & Witching Services
@bimboyaga
@thelivingaltar
———————————————
This workshop includes tiered ticketing as well as 10 FREE tickets for BIPOC. These tickets are first come, first served, so email us at events@seagrapeapothecary.com to reserve your spot! We're happy to sign you up for one free workshop ticket at a time.
We are able to accommodate varying income brackets by the honesty of our community through these trust-based options. This workshop is a focused offering meant as a dedicated dive into the subject of autumn witchery. If this workshop is cost prohibitive, check our blog for free resources and insights, or email us at events@seagrapeapothecary.com and we're happy to discuss payment options. We are dedicated to accessibility for all, as well as ensuring fair payment to our valued instructors.
Consider also signing up for the Seagrape Newsletter full of free and juicy content every month. Click here and scroll to the bottom right to sign up.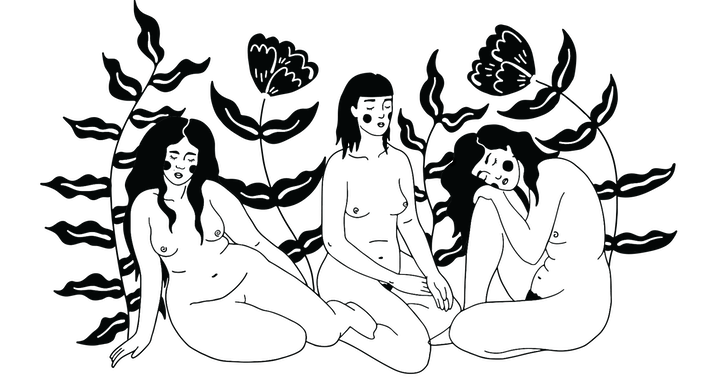 If you're interested in cultivating community, join Seagrape Babes!
Our private online community includes exclusive videos, blog posts, gatherings, conversation, special guest shares and more. Membership starts with $25/ month, or $250 for a full year (2 free months!). Cancel anytime. Click here to find out more.
DO YOU EVER...
Wish you had a witchy community that had your back?
Wish you had a place to go to research self-care and ritual?
A place to ask questions, learn, and support other babes.
Wish you had a hub of encouragement, tips, videos, and discussion to help you lean into pleasure and self-care more?
Wish you could find likeminded people for a meet up, moon circle, or specific ancestral practice work?
Wish you could have tea with Maria, the owner of Seagrape?!
Well, you're in luck because all of this and mores come with being a part of the Seagrape Community!