Refund policy
Contact the organizer to request a refund.
Eventbrite's fee is nonrefundable.
Join us for an interactive session to learn how networking can help you make authentic, long-lasting connections to build a network for life
About this event
Summer Skill Series with Session #2:
Take The Work Out Of Networking
Join us virtually on June 23rd at 9 am PT for an interactive session about taking the work out of networking. That is, to make it easier and more natural to make — and keep — connections along the way so that you always have a 'brain trust' to turn to when you want advice, inspiration, or introductions. It's understandable that people shy away from the notion of superficial, transactional 'networking' in the hopes that a magical introduction gets you where you want to be in one step. The truth is, the route may be more circuitous — but also more rewarding, making connections and staying in touch with people ahead of, and in between, your specific quests.
Karen Wickre will lead the workshop based on her years of experience in communications and connecting with many people throughout Silicon Valley and beyond, across roles, companies and industries. Karen is a natural connector and understands the value of giving before you ever need to 'get'.
Don't miss this opportunity to learn how to make authentic, long-lasting connections — to build a network for life.
Summer Skill Series
While many take time off over the summer, you're invited to UPWARD's Summer Skills Series to get back to the basics and refresh your focus on fundamental skills. The series will consist of 6 virtual sessions that take place twice a month from June through August. The Summer Skill Series is bringing back topics that are known to be fan favorites and can help refine the skills that matter and will help you take your career to the next level. All sessions will be interactive and hands-on skill-building workshops.
Summer Skill Series Topics Include:
1. Personal Brand
2. Networking
3. Negotiation Strategies
4. Leveraging LinkedIn
5. Establishing Healthy Boundaries
6. Executive Presence
_______________________________________________________________________________________
About Our Speaker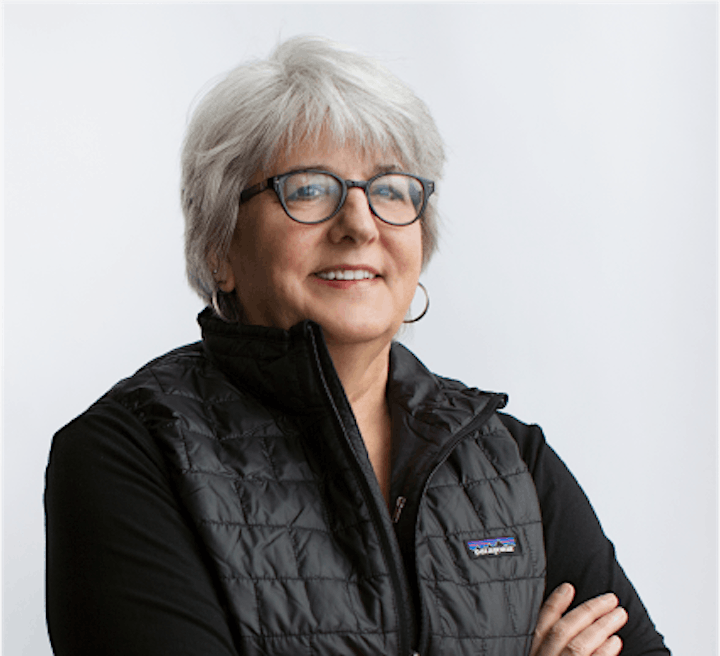 Karen Wickre has been called "the best-connected Silicon Valley figure you've never heard of" and a "powerful but unsung resource for tech industry insiders seeking career advice". She has worked for 30 years in technology businesses as a writer, editor, and communications pro, including long corporate stints at Google and Twitter. Today she advises businesses on communications and owned content strategies. Regardless of her role, Karen's long-time avocation is to connect people, which is what led her to write a book detailing ways to build an authentic personal network (Taking the Work Out of Networking: Your Guide to Making and Keeping Great Connections). Instead of "working the room," you'll find her connecting with friends and strangers from the comfort of her laptop. She's @kvox on Twitter or find her at karenwickre.com.
________________________________________________________________________________________________
Upon registration, you will receive the Zoom information to log into at the time of the event. We encourage you to consider a donation to UPWARD, a 501(c)3 organization. Receipt for donations will be sent to your email you register with. To learn more, please check out our website at www.upwardwomen.org
UPWARD events are open to our executive-level, female members. If you are currently not an UPWARD member, by registering for this event you are accepting a complimentary UPWARD membership.
Criteria for membership: Members must be at senior level (i.e., a director, fellow, vice president, founder), or C-level executive in business, technical, government, and academia or an executive in a professional field such as a lawyer, doctor, financier, investment partner, professor, etc.
This is a private event. UPWARD reserves the right to accept or decline an individual's registration for an event for any reason. UPWARD reserves the right to prohibit entry of or to remove from the event any individual, whether registered or not, for any reason, including (but not limited to) disruptive conduct or conduct that is otherwise is not in keeping with the character and purpose of the event, as determined by UPWARD in its sole discretion. UPWARD shall not have any obligation to provide any refund to any person removed from an event. Our policy applies to everyone at the event, including (but not limited to) attendees, speakers, special guests, professionals, press, staff and volunteers.
________________________________________________________________________________________________
NOTE: We will accept cancellations for paid events only up to 72 business hours prior to the event. Any notices after that time is not refundable. Because UPWARD is a 501(c)(3) non-profit, we would appreciate your consideration of a tax-deductible donation versus a refund.
For more info about Fundraising Disclosures, please refer to this link: https://www.upwardwomen.org/donate/