Stem-Cell Based Product Characterization and Regulatory Science

Wednesday, November 16, 2016 from 5:30 PM to 7:30 PM (PST)
Event Details
Stem-Cell Based Product Characterization and Regulatory Science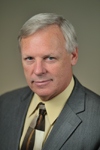 Steven R. Bauer, PhD
Chief, Cellular and Tissue Therapy Branch
Center for Biologics Evaluation and Research
U.S. Food and Drug Administration
Stem cell based cellular therapies are being actively developed and hold great potential for treatment of a wide array of medical conditions.  However, clinical use of stem cell-based products is novel and product characterization is challenging.  In particular, identification of cell therapy product characteristics that will predict reliably the in vivo performance of cell-based therapies remains a largely unfulfilled challenge.  In FDA terminology, lot release characteristics of identity, purity, and potency constitute critical quality attributes that are related to the ability of a given cell preparation to perform the desired biological function and result in the intended clinical effect.  To date, optimal approaches to evaluation and selection of in-process or lot release tests that are predictive of effectiveness and safety often remain largely unknown for stem cell products.  For stem-cell based clinical trial proposals submitted to FDA characterization of the cellular products often relies on the use of a small number of cell surface markers and some measures of cell product activity derived from current understanding of cells from the field of cell biology.  The regulatory science question is whether or not the characteristics that are measured in product testing are indeed quality attributes and are predictive of clinical outcomes.  This talk will provide a basic overview of the regulatory considerations for stem-cell based products and describe some of the regulatory science issues that arise during development such products.  Then the talk will describe FDA's MSC Consortium and our research efforts to develop strategies that will result in cell characterization methods able to predict quality, potency, and safety of MSCs, with implications for other types of stem cells and cell-based products in general.

Functionally relevant morphological profiling facilitates the discovery of predictive markers of human mesenchymal stromal cell osteogenesis and  immunosuppression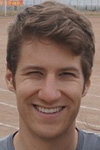 Ross Marklein, PhD
Staff Fellow, Cellular and Tissue Therapy Branch
Center for Biologics Evaluation and Research
U.S. Food and Drug Administration
Human mesenchymal stromal cell (MSC) lines can vary significantly in their functional characteristics, and the effectiveness of MSC-based therapeutics may be realized by finding predictive features associated with MSC function. To identify features associated with osteogenic and immunosuppressive capacity in MSCs, we first developed in vitro assays to independently assess both MSC mineralization and immunosuppression. Donor- and passage-dependent differences in mineralization and immunosuppressive capacity were observed in a large cohort of MSC lines.  Concurrently, we developed functionally relevant morphological profiling assays in order to identify morphological features that could predict MSC mineralization and immunosuppression.  Using high content imaging, we identified morphological features of MSCs upon exposure to osteogenic differentiation medium or IFNγ-containing medium that could predict their mineralization or immunosuppression responses, respectively.   Furthermore, we demonstrated consistently enhanced immunosuppression following IFNγ pretreatment for all MSC lines, and morphology predicted the magnitude of the IFNγ-enhanced immunosuppressive activity. Overall, these data identify MSC morphology as a novel predictive feature of clinically relevant MSC functions.

---
Speaker Bios:
Steven R. Bauer, Ph.D., is the Chief of the Cellular and Tissue Therapy Branch (CTTB), Division of Cellular and Gene Therapies (DCGT) in the Office of Tissues and Advanced Therapies (OTAT) at the Center for Biologics Evaluation and Research (CBER), U.S. Food and Drug Administration (FDA).  As the Chief of CTTB, Dr. Bauer supervises CBER scientific staff engaged in review of cell-based biological therapies, policy development in emerging areas of cellular therapies, and research relevant to their use in clinical trials.  His current research focuses on mesenchymal stem cell biology and stromal cell-hematopoietic cell interactions that influence development of lymphocytes.  Dr. Bauer received his Ph.D. in Biochemistry from the University of Maryland in 1986.  From 1986 though 1991, Dr. Bauer was a scientific member of the Basel Institute for Immunology in Basel, Switzerland.  In 1991, Dr. Bauer joined CBER's  Division of Cellular and Gene Therapies.

Ross A. Marklein, Ph.D., is a staff fellow in the Cellular and Tissue Therapy Branch (CTTB), Division of Cellular and Gene Therapies (DCGT) in the Office of Tissues and Advanced Therapies (OTAT) at the Center for Biologics Evaluation and Research (CBER), U.S. Food and Drug Administration (FDA).  Dr. Marklein received his Ph.D. in Bioengineering from the University of Pennsylvania in 2012 working in the Polymeric Biomaterials Laboratory under Dr. Jason Burdick.  From 2012 to 2015, he joined the laboratory of Dr. Steven Bauer as an ORISE post-doctoral fellow.  In Fall 2015, Dr. Marklein became a staff fellow in CTTB.  During his tenure as a post-doctoral fellow and staff fellow, his research has focused on the development of quantitative bioassays of human adult stem cell function, as well as identification of quality attributes predictive of functional assay outcomes relevant to therapeutic applications.

When & Where

Li Ka Shing Center, Room 120
291 Campus Dr
Stanford University
Palo Alto, CA 94305


Wednesday, November 16, 2016 from 5:30 PM to 7:30 PM (PST)
Add to my calendar
Organizer
UCSF-Stanford CERSI
Center of Excellence in Regulatory Science and Innovation is a partnership between University of California San Francisco (UCSF), Stanford University and U.S. Food and Drug Administration (FDA).
Stem-Cell Based Product Characterization and Regulatory Science