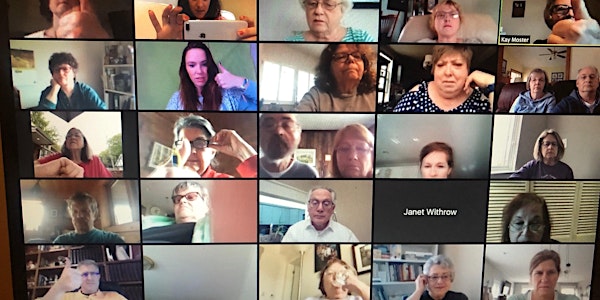 Stay Connected: A Fun Interactive Hour Exploring the Basics of Zoom(Part 1)
Join Anna Lakin, of Applegate & Dillman Elder Law for an interactive cocktail hour exploring Zoom and ways you can use it to stay connected!
About this event
With the practice of social distancing, video and conferencing platforms are finding their way into our daily lives, making it easier to connect with work family, friends, and providers.
Join me, Anna Lakin, as I show you how you can use Zoom to conduct meetings, have fun family game nights, catch up with friends, and have virtual appointments with providers.
In Part 1 I will cover:
The basics of joining and creating Zoom Meetings
The do's and don'ts of Zoom
Using Zoom on various devices
Why Zoom can be a great tool
How to combat some common "dislikes" of Zoom
Basic fun things you can do to seem like a Zoom expert to your family
If you enjoy Part 1 or already know the basics of Zoom, join me for Part 2 on Monday, April 13th at 4:30PM to learn about how to be safe on Zoom and also some fun ways to stay connected!
Items Needed:
Internet or data connection
Smartphone, Ipod, Ipad, or computer
A cocktail or mocktail (fake cock tail)-to make things more fun
If you are prompted to enter a password it is 1324safe
If you would like more information on future trainings, please email me at:
anna@applegate-dillman.com
A little about me: I work at Applegate & Dillman Elder Law and I have a passion for teaching. I enjoy taking, what seems like, an overwhelming topic or concept and breaking it down into easy to understand parts. This may be because I am a mom or maybe because I was always very adverse to change growing up. None the less, I hope you will join me for some fun and hopefully you will end the hour feeling a little more confident on Zoom.