Dieses Event ist beendet.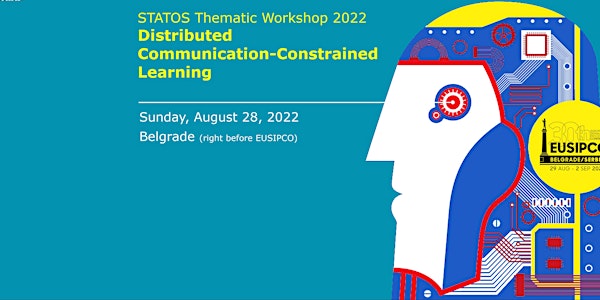 STATOS 2022 - Distributed Communication-constrained Learning
STATOS Thematic Workshop 2022 on Distributed Communication-Constraint Learning
Zeit und Ort
Veranstaltungsort
Crowne Plaza Belgrade 10 Vladimira Popovića 11070 Beograd Serbia
Karte und Wegbeschreibung
Rückerstattungsrichtlinie
Kontaktieren Sie den Veranstalter, um eine Rückerstattung anzufordern.
Zu diesem Event
STATOS 2022 is packed with cutting-edge in-depth 1-hour plenaries by world-class experts in machine learning, big data analytics, and optimization. A rare opportunity to listen, learn, and interact with experts in an intense half-day workshop.
For details visit the website of the workshop at: https://statos2022.github.io
Fo