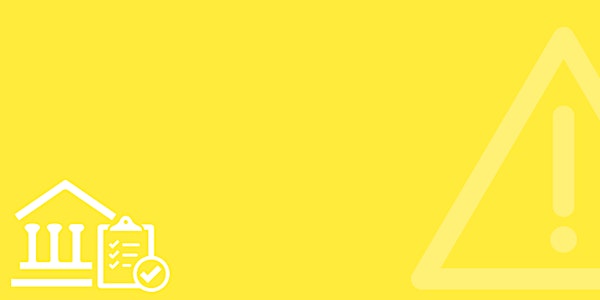 Statistical Power – Understanding, Calculating, and How to Effectively Use
Statistical Power – Understanding, Calculating, and How to Effectively Use it
Refund Policy
Contact the organizer to request a refund.
About this event
1 hour 30 minutes

Mobile eTicket
Date: Mar 7, 2023
Time: 13.00.00 EST
Duration: 3hrs
Level: Intermediate to Advanced
Group Packages: Please contact ben@complyrules.com
Statistical power is an indicator of the ability of a test of significance to "detect" a practical difference (e.g., between the averages of two products that are being compared). A low power typically means that the sample sizes in the study are too small. Without an analysis of statistical power, a conclusion of "non-significant" is rightfully questionable. Unless power is high, a study may be doomed to failure even before it is begun.
This webinar provides thorough training in how to interpret and use the power-analysis outputted by text-book calculations or software programs modules (e.g., StatgraphicsCenturionXV).
Why You Should Attend:
Whenever a test of statistical significance is conducted with the hope that the result will be non-significant, the results may be unacceptable to a regulatory agency unless the test had an acceptable level of "power". FDA typically requires a minimum of 80% power, and often requires 90% power. Calculation of power is so complicated that it typically must be done with a software program. Even so, the software program's output can be misunderstood unless the user has a firm understanding of the basic concept of statistical power.
This webinar explains the basics, by using a t-test as an example. One of the very many possible formulas is then demonstrated, as well as 2 different software programs and their "Power Curves".
Areas Covered in the Session :
Vocabulary and Concepts
t-Tests and p-values
Statistical Power
For t-Tests
Critical Difference to Detect
Example Calculations
Power Curves
Who Should Attend:
QA/QC Supervisors
Process Engineers
Manufacturing Engineer
QC/QC Technicians
Manufacturing Technicians
R&D Engineers
Additional service: (Personalized session)
We also do various similar customized events for our clients and it is specially tailored as per the client's requirement. We arrange calls between clients and our course instructors to better understand the training requirement and accordingly a training program is designed. The course duration ranges between 90 Mins and 12 hours. Most 6 hours and 12 hours of classes are split into 2 to 3 days considering customer convenience.
We have 500+ consultants who are associated with us and each have their own specialization example GxP, GMP,GLP, 21 CFR, Computer system validation, FDA Audit & Inspection, Bioassays, Design Control, Data Integrity, FDA regulation, Clinical compliance, and almost everything that falls under Risk, Quality and Compliance arena in the Life Science industry.
If you think that your team needs some kind of boost, update or refresher in Risk management and Regulatory compliance then let me know and we can design a highly cost efficient program for you.