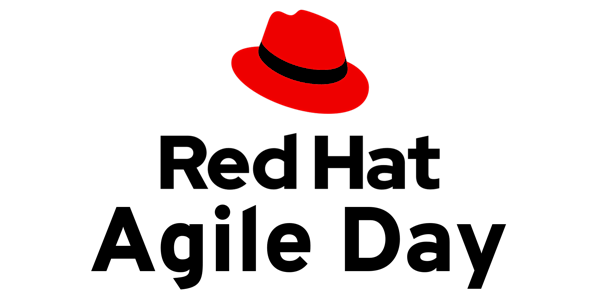 Red Hat Agile Day 2022 - Virtual Open Space
Red Hat Agile Day 2022 is a free virtual conference where Agile practitioners can come together to connect, share, and learn.
About this event
Red Hat Agile Day 2022 will be a half-day virtual Open Space event on November 10, 2022 from 12pm - 5pm ET.
This year, our organizing question is "How do we deliver customer value in complex organizations?"
Where will the conference be held?
The conference will be hosted using Google Meet and Miro virtual whiteboards.
What is Open Space?
An Open Space conference is a participant-driven and dynamic problem-solving event. Participants bring discussion topics to the group and work together to build an agenda. Rather than simply watching lectures on your screen all day, you are invited to be an active participant in creating and running the event.
Our use of Open Space format is slightly modified to get us moving quickly and to accommodate our virtual format. In Open Space Technology, there are four rules and one law.
The rules are:
Whoever comes are the right people.
Whatever happens is the only thing that could have happened.
When it starts is the right time.
When it's over, it's over.
The one law is: The Law of Mobility -- "If you find yourself in a situation where you are not contributing or learning, move to where you can."
Can I claim SEUs/PDUs?
Scrum Alliance: Our Open Space Technology conference structure falls within the "Events" category, which allows one SEU for each hour of active participation. Attending the entire half-day conference is worth 5 SEUs.
PMI: The applicable category in the CCR guide is "Informal Learning," which permits one PDU per hour of learning. Attending the entire half-day conference is worth 5 PDUs. You will have access to the notes from your sessions that you can use as documentation in the case of an audit.