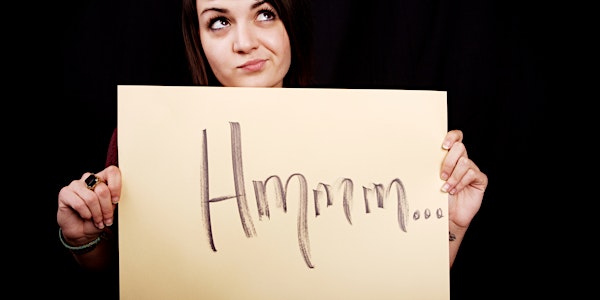 Reclaiming Joy in Your Life- A Workshop
A half-day Mindfulness workshop to reclaim and nourish the joy that's already here within you! All levels welcome
Refund Policy
Contact the organizer to request a refund.
About this event
Remember the good old days, when it was easy to have fun? You laughed a lot, were free to play, and be curious about life? Maybe you're feeling like your joy has disappeared, and now that you're all grown up you just don't seem to get in touch with joy?
You're not alone. It's been a crazy challenging time, but that doesn't mean we can't experience joy, not at all. It's just that we are out of practice really. Joy is right there, patiently waiting for us to find it again.
Join us for this workshop to uncover the joy that's right here, all around you in this very moment. Even moments of challenge and struggle, joy is right there waiting to lighten our load.
Janet will share strategies and tools to help reveal the secrets of experiencing joy in life, at home and at work and how that joy affects everything we do, everyone around us.
This is a 2-hour interactive workshop on Zoom. It's not a lecture, we'll find our joy together through mindful exploration, a little meditation, and conversation.
What you'll need
Bring an open mind, a sense of humor, and be ready to connect with others like you who want more joy in their lives!
The retreat is held on Zoom. You'll need a webcam and a microphone ( a headset is just fine).
The retreat is interactive and we will be doing practices together, sharing ways to incorporate joy in our lives and diving deep into our mindsets with mindful attention to self-nurturing and care.
What to expect
• Gentle guidance to key concepts of mindfulness
• Simple ways to nourish joy in daily life
• Guided mindfulness meditation
• A safe and caring container for discussion and introspection
• Simple microdoses of mindfulness to continue your practice
• Free access to weekly mindfulness meditation group