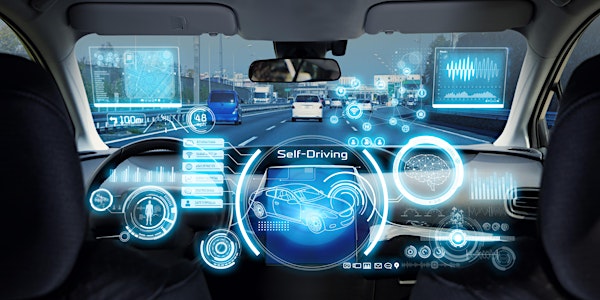 Quantifying and Improving Travel Safety Using Computer Technology
The National Center for Atmospheric Research invites you to a conversation on weather and its impact on roads & future automated technology!
About this event
We invite you to join us for a virtual NCAR Explorer Series conversation, "Quantifying and Improving Travel Safety Using Computer Technology" on Wednesday, October 12th from 5:00-6:00 pm (MT).
This event will be a live virtual webcast. Please register to receive an Eventbrite email reminder with the link to the webcast and details on how to participate.
Research Abstract
Whether you're traveling to work or school, driving across the country on vacation, or waiting for a package to arrive, weather can have a big impact on surface transportation. Each year in the United States, 1 in 5 roadway crashes are associated with adverse weather conditions resulting in thousands of fatalities, hundreds of thousands of injuries, and billions of dollars in socioeconomic costs and losses. Transportation agencies and the National Weather Service are increasingly turning to severity indices for winter weather, roadway flooding, and more, to better understand and communicate the forecast or perceived level of impacts on motorists during adverse weather conditions. Emerging technologies, such as advanced driver assistance systems (e.g., blind spot warning, adaptive cruise control) and automated driving systems, aspire to improve roadway safety; however, weather conditions can affect the reliability of these features. Impact quantification can provide further insights into the limits of these systems and guide research to develop mitigation strategies.
In this Explorer Series conversation, NCAR scientist Dr. Curtis Walker discusses the impact that weather has on roads and techniques to quantify those impacts. He will provide a preview of the future research and emerging technologies being developed with electric and self-driving cars, and the challenges that arise from the integration of these technologies alongside extreme weather and climate change.
Free public event for ages 12+
For more information and to watch archived lectures, visit the NCAR Explorer Series webpage.
We look forward to "seeing you" there!