About this Event
"In the local government innovation space, getting the best results for residents is paramount. One of the biggest obstacles cities face in doing so is often not a lack of innovative ideas, but rather the challenge of distinguishing ideas that are delivering results from the ones that are not meeting goals — and then investing funding and scaling work accordingly."
Programmatic Based Business Intelligence
This PBB Prep Course will provide a thorough understanding of how to develop organizational data + intelligence to effectively match limited resources to community priorities that deliver results!
Priority Based Budgeting (PBB) is a common sense, data-driven, strategic alternative to incremental budgeting. The philosophy of priority driven budgeting is that resources should be allocated according to how effectively a program or service achieves the goals and objectives that are of greatest value to the community. PBB is a best practice in local government according to GFOA, ICMA and the Alliance for Innovation..
Applying PBB allows organizations to produce critical "business intelligence" to discover solutions to optimize their current resources and explore opportunities to attain new resources to successfully launch the new programs and bolster the highest priority programs required to create the best future they can.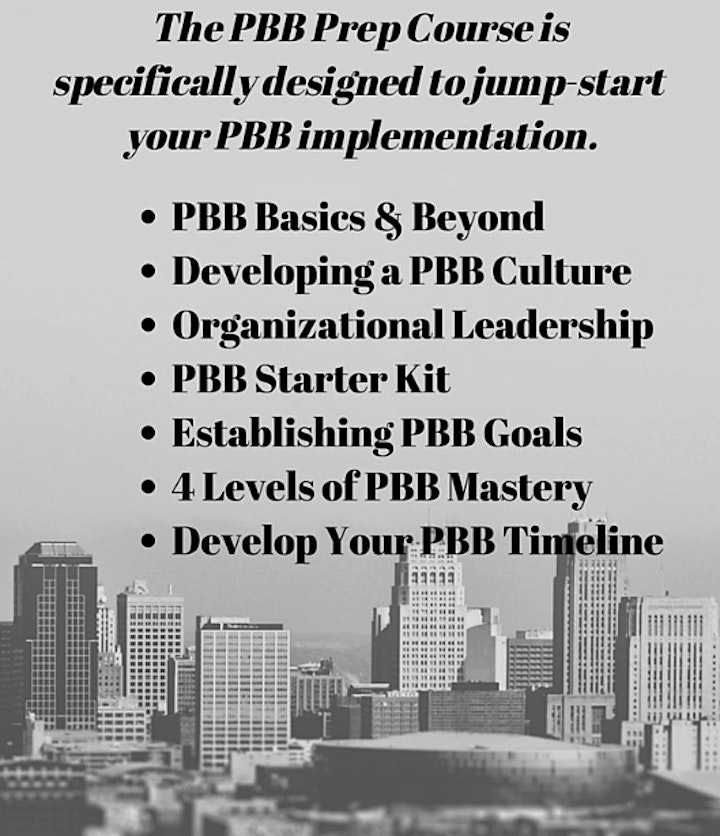 Join the PBB Movement!
The PBB Prep Course will be held at the Commons on Champa in Downtown Denver.
Join the PBB Movement!