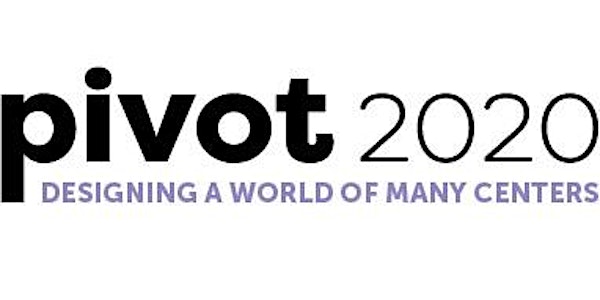 Pivot 2020: Designing a World of Many Centers
What does a world of many centers look like? Join us for a mini conference to encourage many conversations.
About this event
The Phyllis M. Taylor Center for Social Innovation and Design Thinking of Tulane University and The Pluriversal Design Special Interest Group of the Design Research Society invite you to join us in reimagining a world of many centers. We are co-hosting a mini conference and writing retreat to encourage conversations around shifting centers, methods, epistemologies and ontologies. In this conference, we invite you to pivot the discussion of decolonization from a critical perspective to a creative one: What does a world in which many worlds fit look like? And what is needed to create this reality? How does it operate?
What to expect: We have a full day of sessions planned. More than 40 presenters will share their work. There are the 4 types of presentations to expect: full papers, rapid slide presentations, coffee time discussions and visual presentations. We will not have any parallel sessions.
We aim to generate learning and conversations around the Pluriverse. Expect to learn from authors presenting on themes of 'the Pluriverse is now', 'decolonizing design education', unlearning hegemony, and more. Expect to connect with other participants during breakout groups. Hear about new and emerging work via 'coffee time' conversations.
Once you have signed up, you will receive further instructions, including links on how to access sessions. We will be using Zoom conferencing technology.
Still have questions? Email us at pivot2020neworleans@gmail.com.