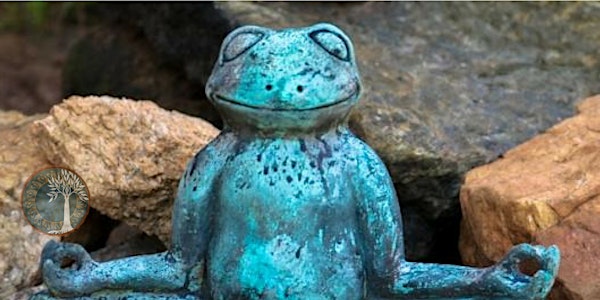 Online Nine Week Training: Navigating Relationships with Confidence, Three...
Description
Most of us can agree (even if it's deep down) that we want happier, healthier relationships or connections in our lives. Ones we can be seen in, heard in, feel some level of intimacy or connection through.
Unfortunately these connections can get bumpy, or rough, or wow, wicked difficult to create and maintain, especially the extra special ones. We think the problem is with that other person, or maybe there is something faulty or missing in ourselves. We read all these books, or go to counseling, or if we're lucky we find workshops about parenting, partnering, honoring friendships, etc. But what happens when all these things just aren't working? We still find ourselves struggling, pulling on the other to grow, resisting the others desire to make us grow or just not engaging, doomed to a life of isolation, or shallow gatherings…or connecting with trees (which (laughing), actually can be totally nourishing).
What we really need to understand is that the qualities of our relationship are constantly moving living reflections of our own inner world. The shifting of our needs, our growth, our gifts, our dreams, constantly creates fluctuation in our outer connections. We can try to change them or change ourselves but the truth is, our outside relationships are an exact mirror of our own capacity to connect. Here we are, trying so hard to connect to others but we are neglecting to master the most important connection of all, to ourselves, (giving presence to our needs, our gifts, our dreams, our mechanisms).
So here is the kicker, if we want to have healthier, happier, connections we need to strengthen our capacity to connect with ourselves first. When we build our capacity to connect to ourselves, we build our capacity to connect with others in a more authentic, and intimate way.
In Navigating Relationships with Confidence (NRC), we begin the journey of connecting with ourselves. We focus on what feels nourishing for us, through our connections; we identify what connections we are yearning for, and what connections we deserve. We look at what are we contributing or not contributing in our connections, and why. We delve in and spend time, one on one with ourselves, and our own reactions, their roots, and what those reactions are really crying out for. We get educated about our own unique capacity to connect (or ability to give and receive love, affection, presence), and how to expand that capacity. We become captains of our lives, and through that self leadership we become champions for the growth of our collective humanity…AND, we get to have happier, healthier, relationships.
What's In NRC?
Three Live Monthly Online Trainings
(Call in by phone through Zoom or log in by computer, both are fine, I'll walk you through all this before we start our first training, no worries)
Three Live Monthly Integration Calls
Ask questions you need answered to go further into what you are learning

Learn additional tools to enhance the module subject

Learn from group wisdom
Three Months of Online Support
Group Discovery Sharing and Support (Online Member Area)
*All calls will be recorded and down loadable for future use
What's Covered In the NRC Training?
Module 1:
Unraveling My Relationships
Learn what makes a relationship life-giving and non life-giving?

Identify what types of relationships you are actually living

Set more realistic expectations in your relationships

Set goals and take actions to reinforce current healthy connections and to create new ones

Become a better friend, mentor, parent, spouse, child, and human
Module 2:
Managing My "cough, cough" Not So Great Reactions
Learn different categories of reactions, and determine if they are "Normal" or "Exaggerated"

Identify your own reactions and what really triggers them

Learn tools to cut your reactions down to size so you can ACTUALLY start getting your needs met without damaging your relationships

Start feeling more clarity and confidence about how you're reacting to situations! Yay!
Module 3:
Giving & Receiving Love
Learn three ways of giving love, and explore which ones you are living in your relationships today

Learn three different ways to receive love, arrows excluded!

Identify your current capacity to give and receive love in your relationships, and what may be blocking you

Learn skills to expand your love ability!
Dates:
Online Live Video Training, Wednesday, Nov. 15th, 7 PM EST
Online Group Call, Wednesday, Nov. 21st, 7-8-30PM EST
Online Live Video Training, Wednesday, Dec. 6th, 7 PM EST
Online Group Call, Wednesday, Dec. 13th, 7-8-30PM EST
Online Live Video Training, Wednesday, Jan. 10th, 7 PM EST
Online Group Call, Wednesday, Jan. 17th, 7-8-30PM EST
*All calls will be recorder and down loadable for future use
Register Today.

My vision is to help you to learn and to grow as a human being. I know the power of tapping into our unique wisdom and my intention is to offer tools to help humanity become more mindful and compassionate. If you show up for this course, contribute, do your homework, and still feel you are not satisfied with your purchase, I will respectfully refund your money minus $27 administrative fees. If you purchase the entire program, refunds are only available after the first module.
*Still have questions, or not sure if this training is a right fit for where you are right now? Email me and we can set up a free phone session:

kathryn@kathrynlouiseleblanc.com
Learn More About Kathy and Training for Radiance Workshops:

www.kathrynlouiseleblanc.com