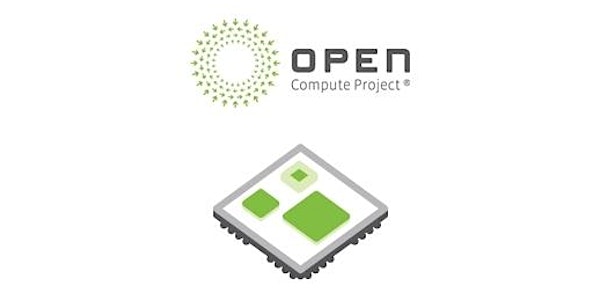 OCP ODSA Project Workshop - hosted by Intel
When and where
Location
Intel Corporation HQ 3601 Juliette Lane SC-9 Auditorium Santa Clara, CA 95054-1513
Description
Registration for this event is now closed.
To join the event virtually, click here.
The Open Compute Project, in conjunction with Intel and Netronome, presents a workshop on a new project, the Open-Domain Specific Architectures sub-group. Domain-specific architectures are programmable ASICs designed to accelerate high-intensity workloads. Chiplets are an emerging approach to reduce the cost of ASIC development by composing them from multiple die to reduce development time, costs and manufacturing costs.

The ODSA sub-project aims to reduce the cost and complexity of designing high-performance accelerators by enabling accelerators to be built from chiplets. The ODSA aims to define an open interface to enable easy interoperation across chiplets from multiple vendors. IC designers can then build products with best-of-breed chiplets for each function.

Attend this workshop to be introduced to and work on the ODSA. The day will start with a technical introduction to the ODSA and presentations from systems engineers who use domain-specific accelerators. The rest of the agenda will review work from the three work streams in the ODSA: (a) Building a proof-of-concept, multi-chiplet part that integrates die from multiple vendors; (b) Defining an open interface between chiplets; (c) Developing new workflow and business models for product development with chiplets. The agenda will also highlight areas in which the ODSA project are looking for assistance.
Agenda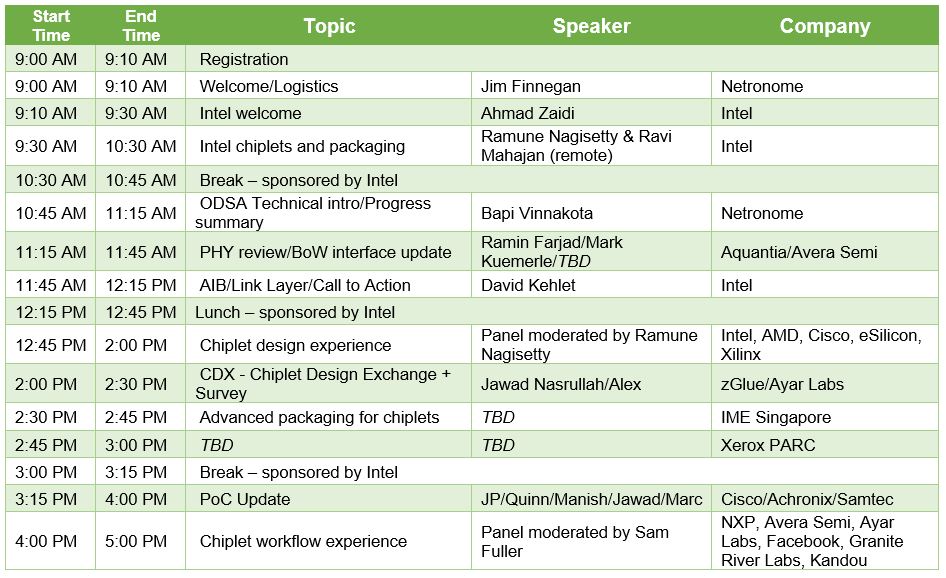 Hosted by Intel