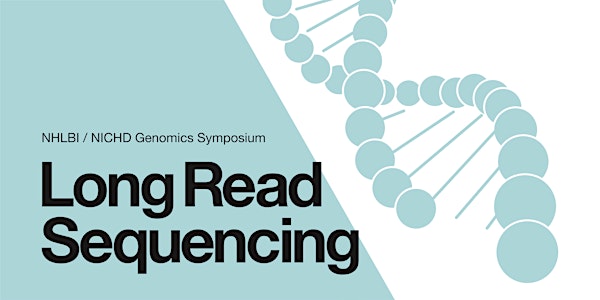 NHLBI/NICHD Genomics Symposium: Long Read Sequencing
NHLBI/NICHD Genomics Symposium Long Read Sequencing
When and where
Location
Building 35 (Porter) Room 620/630 Bethesda, MD 20814
About this event
The DNA Sequencing and Genomics Core and the Bioinformatics and Computational Biology Core at the National Heart, Lung, and Blood Institute (NHLBI) and the Molecular Genomics Core at the Eunice Kennedy Shriver National Institute of Child Health and Human Development (NICHD) are jointly hosting a one-day symposium focusing on long read sequencing technologies and applications. The symposium features presentations on basic and clinical research and data analysis, as well as technology innovation. We hope this symposium will increase awareness of new long read sequencing tools and promote their applications in translational and clinical research within NIH.
This year's symposium speakers will include:
Opening Remarks: Dr. Yuesheng Li (NHLBI)
Overview of long read sequencing: Dr. Steven Coon (NICHD)
Dr. Adam Phillippy (NHGRI): "Telomere-to-telomere assembly of a complete human X chromosome using ultra-long-read nanopore sequencing"
Dr. Michael Evans (NICHD): "Identification of novel PRDM9 DNA binding alleles in an azoospermia cohort"
Dr. Alan Scott (JHU): "Use of long-DNA methods for de novo genome assembly"
Dr. Michael Schatz (JHU): "The identification and analysis of structural variations using long read sequencing"
Kay Weber (PacBio): "What's new at PacBio: no-Amp targeted sequencing, metagenomic, low input WGS, and a new sequencer!"
Kim Fitzgerald (Oxford Nanopore): "Going long with nanopore sequencing: an update on platform performance"
Dr. Sven Bocklandt (Bionano): "Genome imaging for high-throughput structural variation detection in cancer and genetic disease"