Description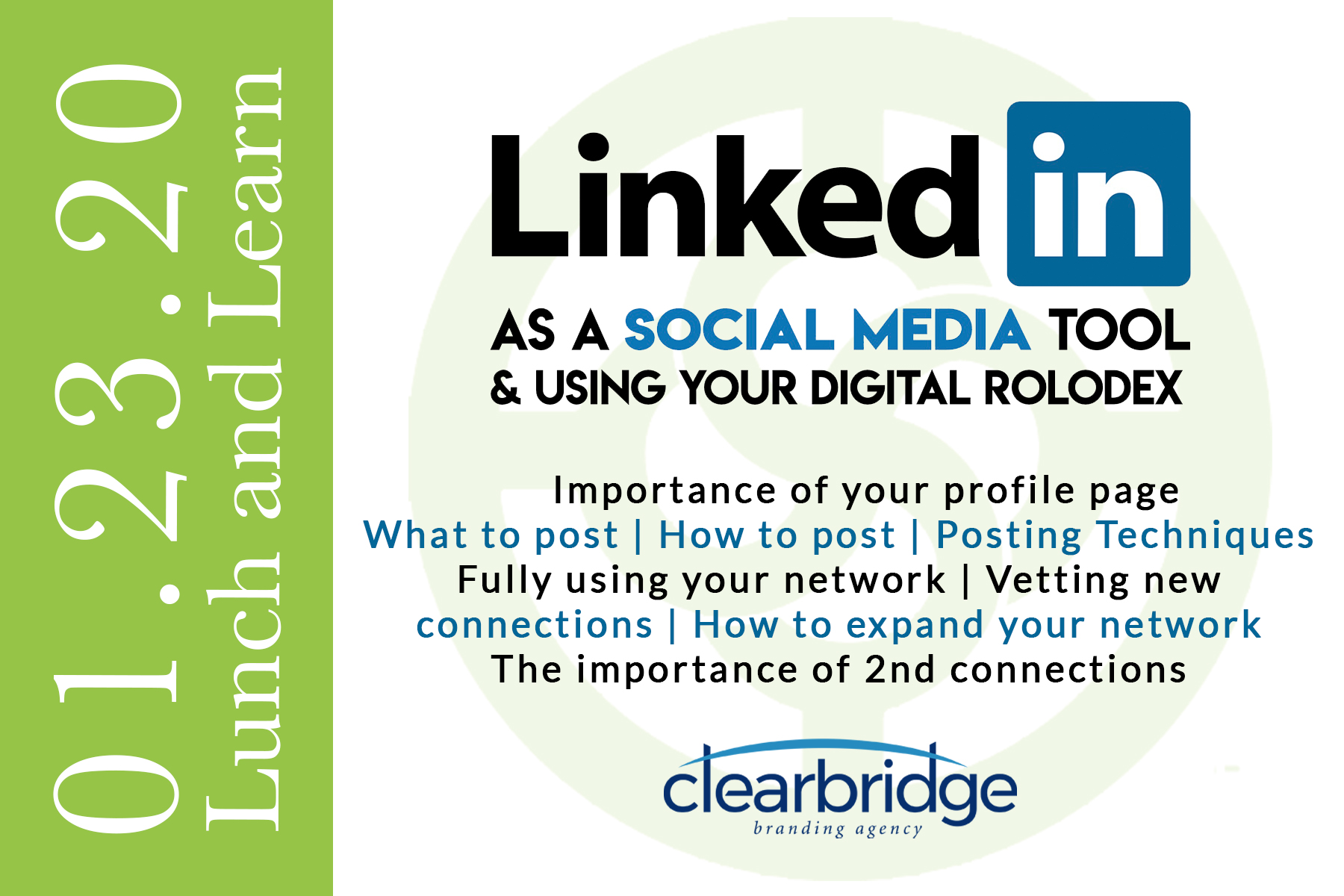 Ryan "Shakin' Hands & Buildin' Brands" Harbinson Presents "Using LinkedIn as a Social Media Tool and Digital Rolodex."
You'll want to bring your laptops and indulge in lunch as we dig into this informative and interesting Lunch and Learn educational session. Hosted by NAWBO SJ Chapter, with Ryan's assistance we'll looking at:
The Importance of your profile page
What to post
How to post
Posting Techniques
Fully using your network
Vetting new connections
How to expand your network
The importance of 2nd connections
How to connect with 3rd connections
Tickets: NAWBOThis event is open to the public for both men and women! Event entrance is $10 for non-members and FREE NAWBO members. Lunch will be provided.
Ryan Harbison is the Director of Business Development at Clearbridge Branding Agency, located in Glassboro, New Jersey. Ryan has more than 15 years of marketing and sales experience under his branding belt. He's a "Jack of All Trades" player, with graphic design and management skills. As a former COO, Ryan has built successful personal and regional brands in just about every category.
Ryan is on top of the latest trends in the fast-paced digital and branding world.
Bottom line: If you want to see your brand take off, connect with Ryan.

Personal Tagline: "Connector. Husband. Whiskey Lover. Games in any form. Undercover Nerd."
For more information about Ryan, please visit his LinkedIn profile at https://clicktime.symantec.com/3SnzBy4myAiWRqGQkpK8vCX7Vc?u=https%3A%2F%2Fwww.linkedin.com/in/wheresharb
The mission of Clearbridge Branding Agency is to build brands with a clear strategic focus, compelling creative and a stepwise approach so that all communications connect with your target audience, so you can move forward, decisively.