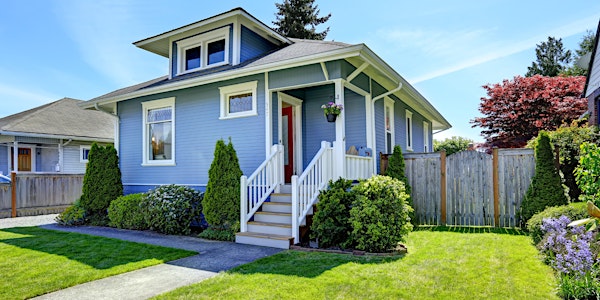 Learn How To Protect Your Home from Predatory Investors Virtual Workshop
Property Investors are using aggressive tactics to pressure area residents, especially seniors out of their homes. Are you being harassed?
About this event
"Equity Theft" is a serious problem in Metro Atlanta. Come learn how to put up a solid defense to protect the equity in your home and reduce your property taxes.
Homestead Exemptions
Georgia's homestead exemptions can lower your property taxes, but you must apply for an exemption to get these savings! In addition to the basic homestead, there are special exemptions available for homeowners aged 62+, disabled veterans, and other disabled residents.
This special online event is hosted by Charnette Trimble, Executive Director of Grandmama's House in collaboration with the Atlanta Legal Aid Society featuring Stacy E. Reynolds, Staff Attorney. Our Special Guest Speaker is Robert Murphy, Realtor.  At this workshop you will learn about:
We Buy Houses Scams. How Not to Get Robbed
Preventing Property Fraud
Protecting your home from heirs property & rising property taxes
***NOTE*** The Zoom Link will be emailed to you after registration. (This workshop can be attended using any electronic device i.e, laptop, desktop computer, tablet, and smartphone).
AJC Article about Grandmama's House
Subscribe to our E-Newsletter: GrandmamasHouse.org