Refund policy
Contact the organizer to request a refund.
Eventbrite's fee is nonrefundable.
Learn all about the power, healing, and magic of sound healing with Crystal Singing Bowls and how to integrate it in your business.
About this event
Are you a health/ wellness/therapist / coach/ yoga/ spiritual professional or practitioner?
Do you want to help your clients heal, transform, and evolve faster?
Do you want a modality other than talk that you can offer online?
Do you want to learn how to integrate sound healing with Crystal Singing Bowls in your work with clients?
Do you want to set yourself apart as a unique, holistic health, wellness, and spiritual practitioner?
Who this Certification is for:
This training is for health and wellness practitioners, therapists, life coaches, energy and Reiki healers, and any one who wants to learn how to integrate sound healing in their work with clients, and communities, and organizations. Or offer sound baths.
And yes, you can offer sound healing online!
What is Sound Healing?
Sound healing is mind-body-spirit medicine. It is a powerful, easy, and beautiful modality that you can easily integrate into your healing, transformational, and spiritual business.
When you bring Crystal Singing Bowls into your business as a healer, therapist, coach, or spiritual practitioner, you partner with a catalyst that's exponentially effective for yours and your clients' health, wellbeing, personal and spiritual growth.
Because when you work with vibration, healing, transformation, and shifts can happen in an instant.
Crystal Singing Bowls are beautiful tools and instruments that you can easily learn to play for your personal and professional use. They:
partner with you to deliver deep healing, relaxation, peace, well-being on every level - body, mind, and spirit.
elevate your work as your clients can access higher states of consciousness, get out of their minds, and access their hearts, inspiration, and creativity.
help you be exponentially effective as your clients effortlessly make big shifts alongside your genius.
You don't have to be a musician -- anyone can learn to play a Crystal Singing Bowl!
Join us!
Up-level your business with vibrational medicine.
In this training you will:
Learn sound, energy, and vibrational healing principles based in energy medicine, quantum physics, and latest acoustic research
Learn about the history, properties and uses of crystals and Crystal Singing Bowls
Learn how sound helps heal your body of disease, activates self-healing of organs, immune, heart, digestive, circulation, nervous and other systems, increases vitality, reduces aging, among other physical health benefits
Learn and experience how sound relieves emotional and mental issues including depression, anxiety, trauma, gets clients out of their heads, transforms negative thoughts and emotions into positive ones
Learn how sound is energy medicine and a spiritual catalyst so your clients can connect with their truth, power, inspiration, creativity, purpose, and Soul.
Hear case studies and stories that show the effectiveness of sound healing
Meet the Crystal Singing Bowls and learn how to play them
Learn how to introduce, educate, and integrate sound healing and Crystal Singing Bowls into your work. Individual guidance will be given.
Learn how to offer sound healing online
Learn how to market and position yourself as a Crystal Singing Bowl Practitioner
(optional) Receive Mytrae's guidance to choose and buy a Crystal Singing Bowl for your business. We are a distributor for Crystal Singing Bowls. If you're in the SF Bay Area, you can get FREE delivery!
(optional) Be part of a Q&A group with Mytrae for 3 months after the training to support your learning and practice.
SCHEDULE:
Saturday October 24, 2020 10-5pm
Sunday October 25, 2020 10-5pm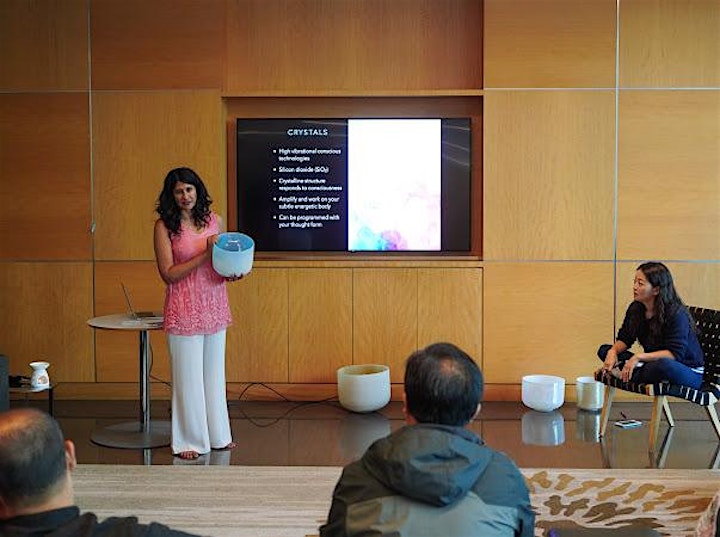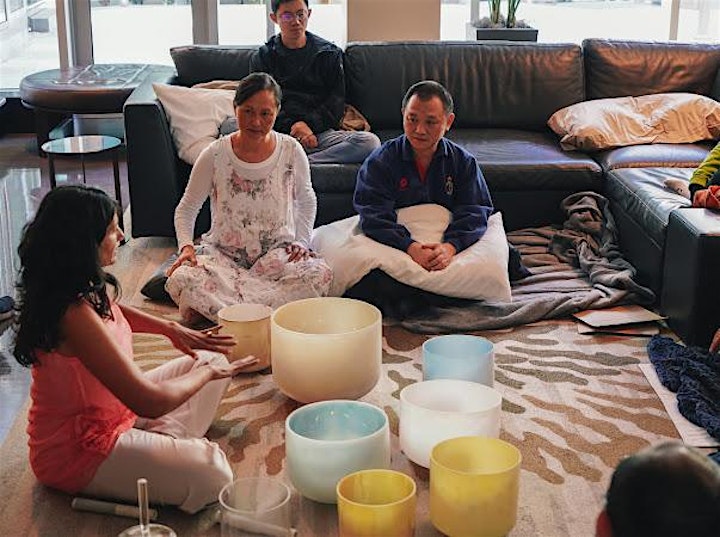 "Mytrae is by far one of the best speakers we have ever had at the AIHM (Academy of Integrative Health Medicine). She demonstrates a great deal of in-depth knowledge which connects the science of energy work to mathematical, spiritual, and physical levels. It is a true gift to know how to get right to the heart of cellular function with just the sound of her voice and crystal singing bowls."
--Payal Bhandari, Founder and Medical Director, Advanced Health Integrative Functional Medicine, San Francisco
"Mytrae Meliana brings a level of skill, grace, and depth to every aspect of her work, sessions, and courses. Her intuitive abilities, effective and personable teaching style, combined with her decades of professional training as a musician, sound healing teacher and psychotherapist, offer her students a rare opportunity to delve into the many essential aspects of sound healing and practice. Mytrae is a gift to the world of sound healing, and will continue to inspire transformation and change at personal and community levels, as well as in the field of sound work and healing. "
-- Ramona Bolton, Director, Institute of Traditional Medicine, Toronto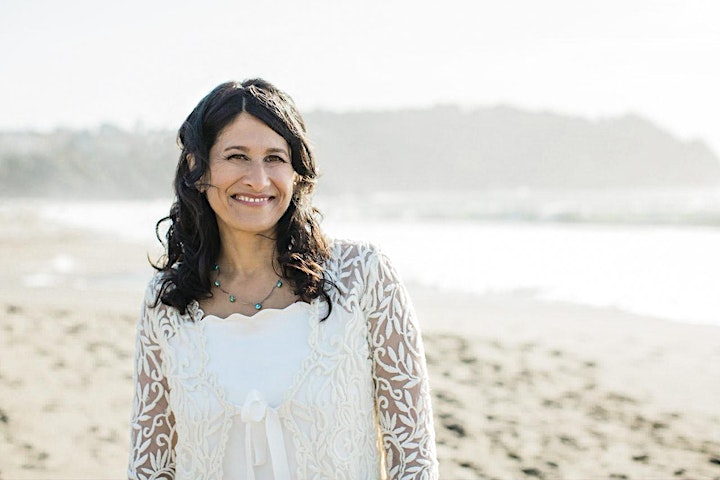 Mytrae founded the Temple of Sound Healing to offer a revolutionary health/wellness/ transformational modality that integrates sound, science, and spirituality.
Clients are individuals seeking holistic healing, and health/ wellness/ coaching / spiritual professionals who want to learn about and integrate sound healing into their work with clients, communities, and organizations.
Mytrae is a sound shaman, educator and teacher, holistic psychotherapist, pianist, and channel.