Description
Educate yourself, and take action.
See first-hand the effects that the mineral extraction industry has on the ecosystems and communities of Southeast Alaska through Colin Arisman and Connor Gallagher's brilliant short documentary, Irreparable Harm. Following a screening of the film will be an intimate Q&A with the directors. Oh, and of course beers are on the house (21+).
Be sure to check out the film trailer, follow the work of Colin and Connor, and learn more about the film below.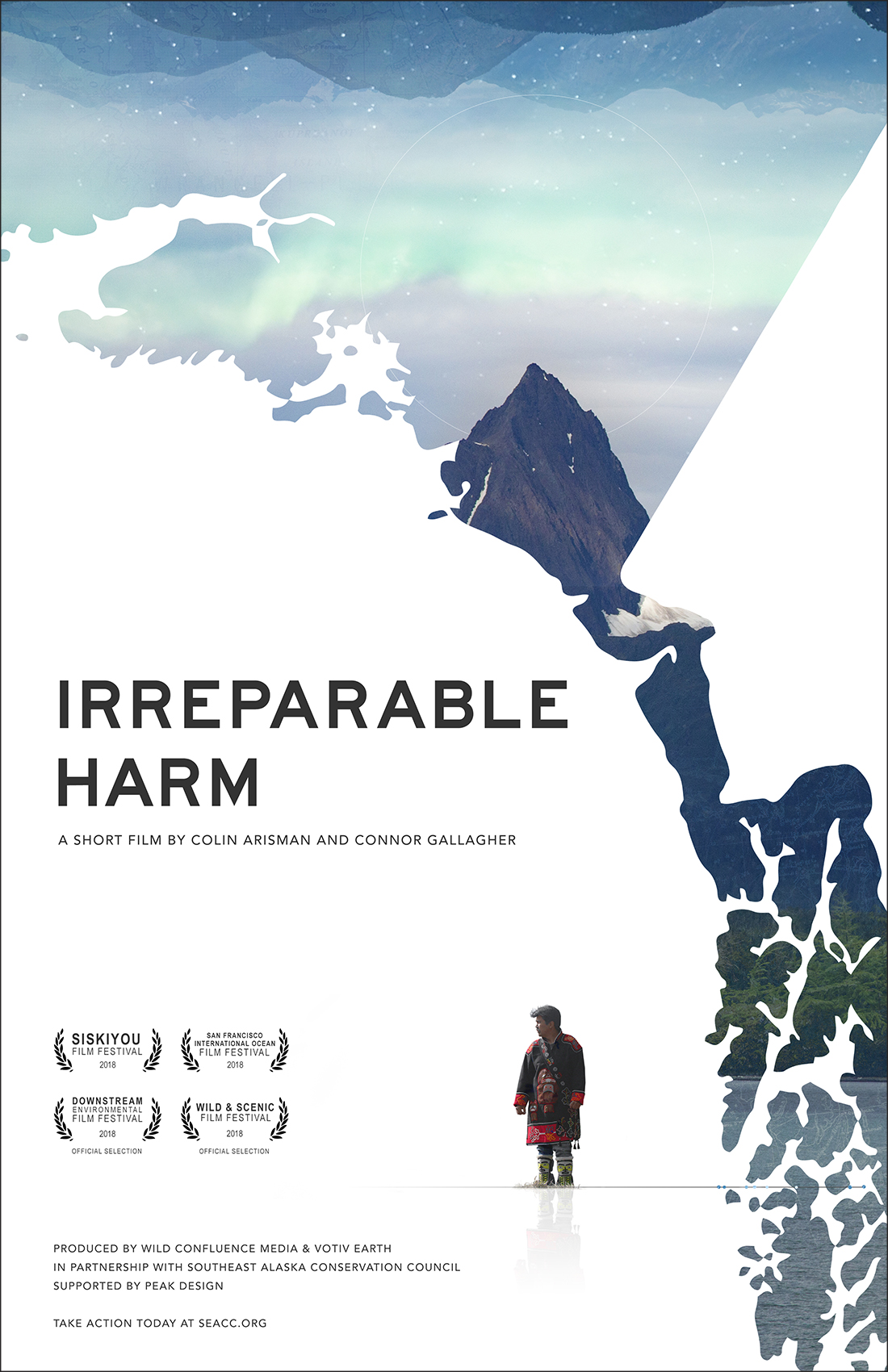 About the film:
The Tlingit people have called the vibrant coastline of Southeast Alaska home for over 10,000 years, and continue to practice a way of life intimately tied to the ocean and the largest remaining temperate rainforest on earth. Now contamination from industrial mining is threatening the safety of the wild food sources that make Alaska so unique. Xootsnoowú (Fortress of the Bears in Tlingit) is protected as Admiralty Island National Monument, and home to the Alaska Native village of Angoon. Greens Creek Mine, one of the largest silver producers in the world, is located thirty miles north of the village, and as the sole mine in the nation operating within a national monument, is required to comply with the law that no irreparable harm can befall the monument and its values.
Conservationists and Alaska Native communities have conducted independent research to assess whether Green's Creek is contaminating the local ecosystem. Alarming results reveal that since the mine went into production, toxin levels have increased dramatically in important food sources, and are above safe levels for human consumption. "Irreparable Harm" gives powerful voices to the Alaska Native communities and conservation groups demanding that Greens Creek Mine and State and Federal agencies develop new monitoring and treatment of waste and mitigate past damages before it's too late. Now is the time to stand up and protect the cultural and ecological values that make Admiralty Island an irreplaceable treasure.
Screening Schedule:
Juneau, AK • 2/13/ 18 • Gold Town Nickelodeon
Seattle, WA • 2/22/18 • Mountaineers Program Center
San Francisco, CA • 3/1/18 • Peak Design Store
San Francisco, CA • 3/8-3-11/18 • International Ocean Film Festival
How we met the awesome filmmakers:
Colin and Connor's relationship with Peak Design is a serendipitous one. A small PD crew met the filmmaking duo in Haines, AK, while we were shooting content on behalf of the Southeast Alaska Conservation Council (SEACC), an environmental nonprofit who had submitted a project via Give A Shot (giveashot.org). Aside from being freakin' great guys, it quickly became clear that Colin and Connor are exceptionally talented, humble, and mission-driven. We're proud to support their efforts, and even prouder to have them share their work with the SF community.