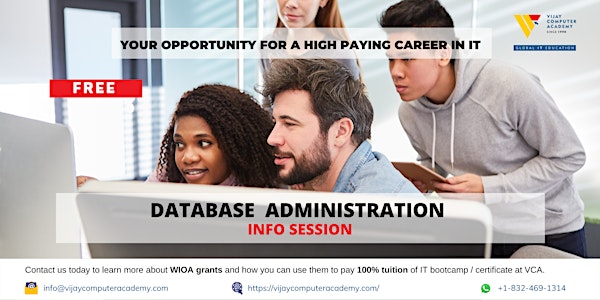 Info Session | VCA DATABASE Administration BOOTCAMP
This Info Session provides you the opportunity to interact with VCA instructors and get a taste of our DATABASE BOOTCAMP.
About this event
Take VCA free online DATABASE Administration BOOTCAMP info session and learn why databases are important in all sectors.
Database administrators and architects create or organize systems to store and secure a variety of data, such as financial information and customer shipping records. They also make sure that the data are available to authorized users.
Database administrators, often called DBAs, make sure that data analysts and other users can easily use databases to find the information they need. They also ensure that systems perform as they should by monitoring database operation and providing support.
Many databases contain personal, proprietary, or financial information. DBAs are responsible for planning security measures to protect this important information.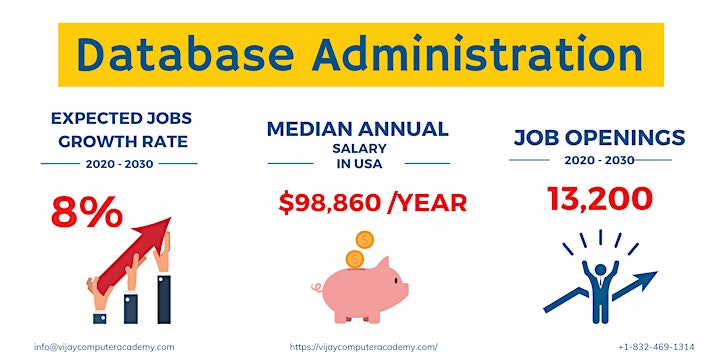 Short BOOTCAMP Description
Gain practical experience managing a relational database, including basic commands and queries in SQL.
Students will actively practice writing SQL queries in a modifiable database. Their hands-on work will build their understanding of the key aspects of operating a database.
Students will also get an introduction to challenges in administering and designing databases.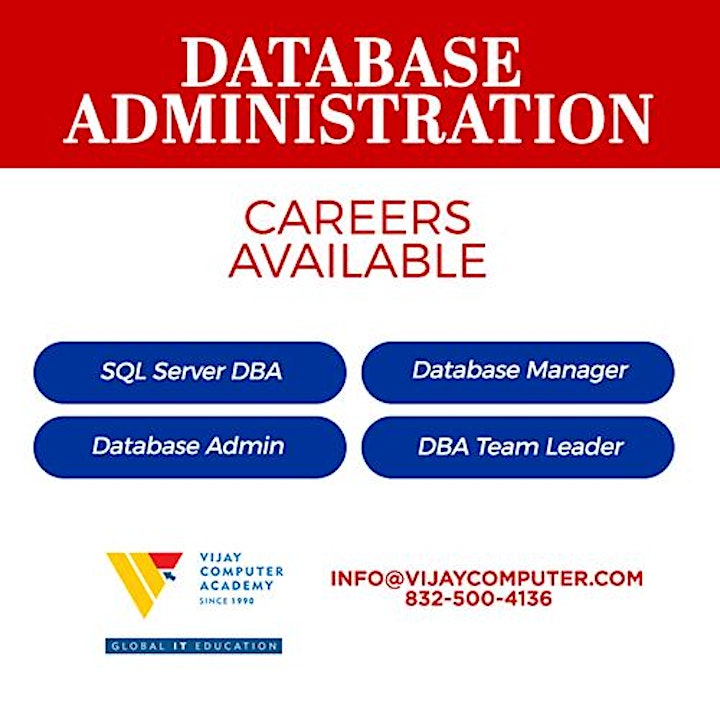 A database administrator's responsibilities may include:
Installing and upgrading the database server and/or application tools.
Planning for and allocating the database system's physical requirements, such as memory, disk space, network requirements, etc.
Modifying the database structure using information provided by application developers.
Creating users profiles, and ensuring system security by careful allocation of user permissions.
Ensuring compliance with database vendor license agreement, including number of installations, and taking care of licensing renewals.
Creating a backup and recovery strategy for the database, and regularly testing the backups to ensure usability.
Monitoring technical support for both database systems and related applications.
Creating reports by querying from database (as per need). These reports can be in the form of pre-formatted reports using the application frontend, or custom-made ad hoc reports by the database administrator.
Monitoring and optimizing the database's performance using either manual or automated tools. This may be a DBA's most important tasks.
Migrating database instances to new hardware and new versions of software from on premise to cloud based databases and vice versa.
Why choose VCA for IT training?
All of our IT programs start with basics of computers and they are open for all.
No degrees needed, no technical background, or prior IT experience is required.
So, if you are looking for a new career in IT; or to diversify in IT or looking for a remote job; or you are currently underemployed, unemployed or laid off and want to re-enter the workforce, VCA has the right programs for you!