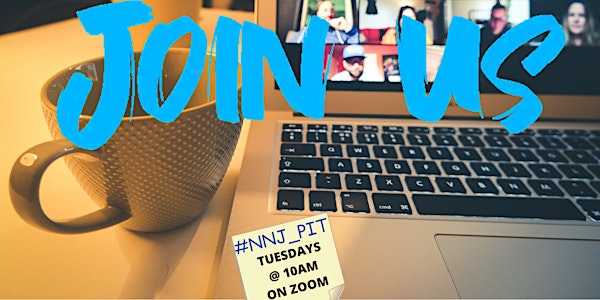 How To Prepare and Conduct an Informational Interview
Learn everything you ever wanted to know about how to prepare and conduct and informational interview!
About this event
Northern NJ Professionals in Transition (#NNJ_PIT) is pleased to resume its free Zoom sessions on alternating Tuesdays at 10am, with rare exceptions. They are hosted by either the incomparable Tony Calabrese, our longtime group facilitator, Career Coach, and Founder of Absolute Transitions, LLC, or a talented guest presenter.
Many of the initial interviews you have while job searching are ones you arrange. They are called "information-gathering" interviews. In this webinar, Tony will discuss the benefits of this powerful job search strategy of directed conversations that use a Q & A format. As always, a Q & A will follow. Zoom login info will be emailed to you on 1/23. Registration will close promptly at 8am on 1/24.
Be sure to check our webpage for: dates, topics, presenters, webinar descriptions, and the registration link at: bit.ly/NNJ-PIT2023schedule. Please join our email list for occasional announcements, reminders, and updates at: NNJPIT2020+subscribe@groups.io and encourage folks in your network who are un/underemployed, in/considering a career transition to subscribe.
If you or someone you know is a thought-leader interested in becoming one of our esteemed guest presenters, or if you have any questions, please email Tony at: tony@absolutetransitions.com. Thanks for your continued support. We look forward to making 2023 a prosperous year for all our attendees.