About this Event
For Creators By Creators (FCBC) Global Tour is hosting its first online expo!
EVENT LINK: https://fcbcgoglobal.vfairs.com/
What is FCBC?
FCBC is a global crowdfunding collaboration community that brings together creators, innovators, entrepreneurs, investors, and business leaders who have the knowledge and resources to help in selling and growing. With a focus on crowdfunding entrepreneurs and global growth, FCBC provides all creators need to build global brands.
What can you expect at our event?
FCBC Go Global enables crowdfunders around the world to sell their products and learn how you can grow your brand globally at low cost for 30 days! Meet all the right people in one place.
Our collective expertise will help you get on the path to success: exibit and sell, participate in a pitch competition (Pitch winners will win free shipping credit through Easyship!), listen to the sharing sessions by leading entrepreneurs and professionals, and raise funds for your products through LivefundingTM.
Read about our first Livefunding™ campaign in the US launching at FCBC Go Global and in our Silicon Valley store.
Meet your buyers, retailers, partners, and resources to design, manufacture, store, and move your products. If you already have a thriving business, learn how you can take it to the next level through crowdfunding.
Plus there's the opportunity to win store credit from We The People in our raffle during the event.
*Ticket holders will receive communication from our virtual event platform, vFairs, on how to access FCBC Go Global
Why FCBC?
FCBC is the best crowdfunding community that helps you start and achieve global sales.
FCBC features some of the most successful crowdfunded companies and industry leaders, who share their expertise and engage with the FCBC community of international creators, retailers, manufacturers, legal advisors, investment firms, marketing & growth experts, etc.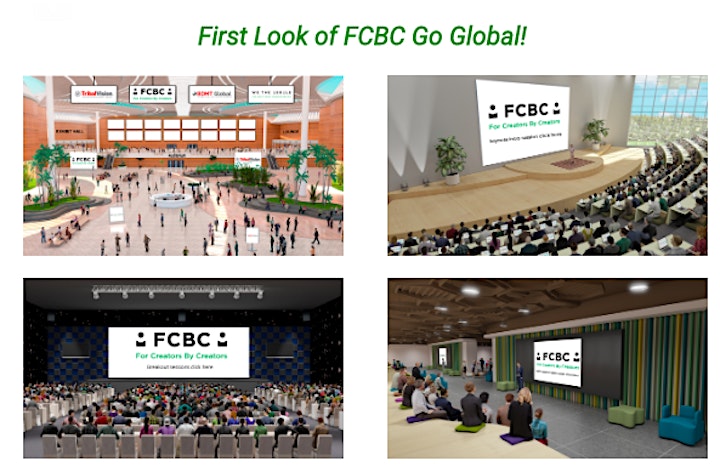 Our Partners & Sponsors
______________________________________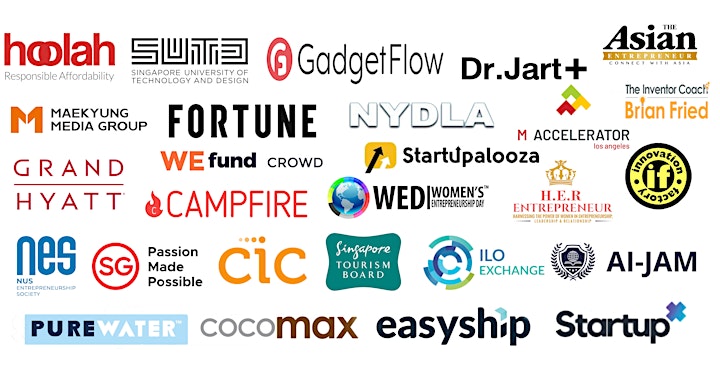 Keynote Speaker: Daniel Chin, HYPER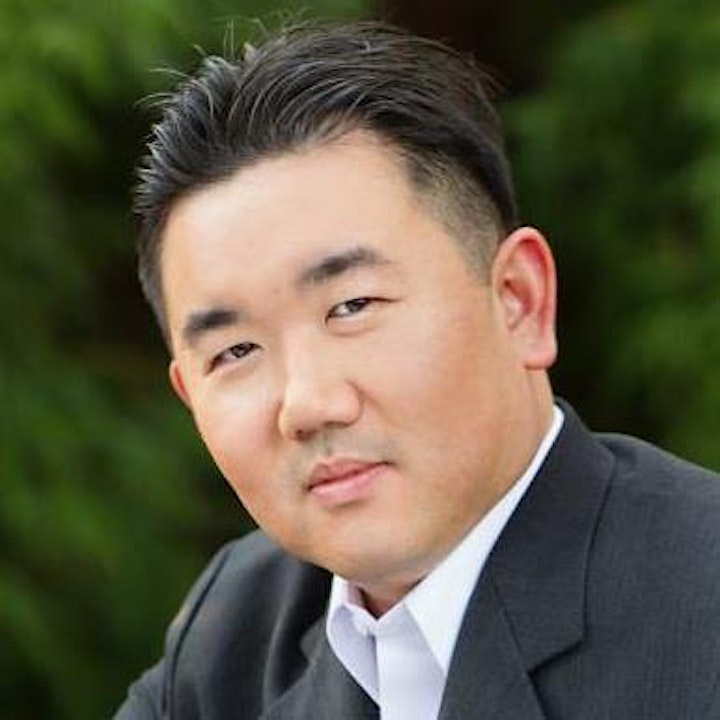 Daniel Chin is the founder & CEO of HYPER, which specializes in cutting edge Apple & mobile accessories. HYPER is known for its record-breaking Kickstarter campaigns with the most crowdfunded USB-C hub ($3.1M) and USB charger (>$2.8M). You can find HYPER products at all major retail stores worldwide as well as at www.hypershop.com
Here's what Daniel has to say about speaking at FCBC and WTP!
Event Speakers (More to come):
Julia Xu , Alibaba / Tink Knit
Arthur Limpens, DesignNest / Allocacoc
Zak Tan, Easyship
Akul Dewan, Hoolah
Aditya Batura, Potato Pirates
Hanson Grant, ThinkBoard
Maria Ishii, CAMPFIRE
Regina Koh, Lookstand
Rune Kippervik, Nanobag
Ursus Negenborn, Nanobag
Sam Gibb, Endeavor Ventures
Edward Fitzpatrick, ILO
Nison Chan, We The People
Ryan Sim, We The People
Jay Kang, We The People
Joel Liew, We The People
Suzy Im, TribalVision WorldWide
Evan Varsamis, Gadget Flow
Brian Fried, The Inventor Coach
Hannan Hakim, Hyper Lychee
Juzer Saleem, Hyper Lychee
Moderator:
Janice Dru, Cambridge Innovation Center (CIC)
Judges:
Sam Gibb, Endeavor Ventures
Nison Chan, We The People
Tom Kosnik, FoundersX Ventures
Ryan Koo, Headstart Silicon Valley
Exhibitors (More to come):
HYPER
ENOMAD
Airdeck
Nanobag
Potato Pirates
Lookstand
ThinkBoard
Easyship
Auxiliare International LLC
FINEDAY
Gadget Flow
We The People
BowforBold
asap Technologies
CIC
BDMT
Event Agenda:
*Subject to change and please note the following times are in PST
*For those in Singapore, please note that the event is March 1 from 7:30am - 12pm
3:30pm-4:00pm: Event Registration
4:00pm-4:30pm: Introduction & Kick Off
4:30pm-5:30pm: Creators Panel Discussion I
5:30pm-5:45pm: Networking & Exhibiting Break
5:45pm-6:45pm: Creators Panel Discussion II
6:45pm-7:00pm: Networking & Exhibiting Break
7:00pm-8:00pm: Industry Expert Speaking Sessions
8:00pm-8:15pm: Networking & Exhibiting Break
8:15pm-9:15pm: Pitching Session & Pitch Winner Announcement
9:15pm-9:30pm: Raffle Announcement
9:30pm-9:40pm: Breakout Session 1
9:40pm-9:50pm: Breakout Session 2
9:50pm-10:00pm: Breakout Session 3
10:05pm-10:10pm: Breakout Session 4
10:10pm-10:20pm: Breakout Session 5
10:20pm-10:30pm: Breakout Session 6
10:30pm-10:40pm: Wrap Up
Here is what some past FCBC attendees have to say:
"It was such an amazing opportunity and networking event!... It was an excellent learning experience and quite humbling... Thank you for everything and I look forward to staying connected."
"Event was fantastic! Wishing you well with the grand tour! Great opportunities you're creating for entrepreneurs with a lot of heart!"
"[The team's] inspiration was infectious, people were friendly and really interested in the designs and exciting stories of up-leveling the Kickstarter and crowdfunding dream!"
"I had a great time, and hope you were as pleased with the panel as I was. The event was a huge success and almost everyone I spoke to told me they got a lot of value out of it."
______________________________________
Success Stories:
Flipstik (US) - expanded business globally and sold 1,000+ units within the first month through WTP retail
Alpaka (AU) - sold out in 3 weeks through WTP retail
Rocketbook (US) - expanded its sales from the U.S. globally through WTP retail stores and local corporate gift program
Travis the Translator (SG & NL) - brought products to global retail through WTP and sold 150 units in 4 months with over $25,000 in revenue
Allocacoc |Design Nest| (CN & NL) - brought 8 brands to global retail through WTP, and had over $43,000 sales in 4 months
Think Board (US) - introduced to one of the largest regional distributors in Southeast Asia through WTP and expanded its sales globally through WTP retail
______________________________________
About FCBC
FCBC was co-founded by the world's only multichannel crowdfunding retail chain and community We The People (WTP) -- a hub started by serial entrepreneurs that provides entrepreneurial education, e-commerce, access to global markets, and resources for creators and aspiring entrepreneurs internationally -- and TribalVision -- an outsourced marketing firm that offers strategic business development and marketing services for Asia-based companies and specializes in helping startups.
In the past, FCBC events have been successfully held in the US in Boston, St. Louis, Las Vegas, and New York City, along with FCBC Jr. events. Proceeds of our events have gone to support entrepreneurial education.
Visit our website to learn more
Please contact lydia@wtpstore.us if you're interested in speaking, sponsoring, partnering, or being featured as our Crowdfunding Creator of the Week
Date and Time
Location
Refund Policy