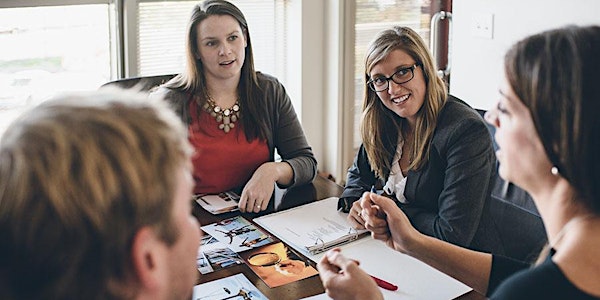 Five Tools to Dignify Difficult Conversations Virtual Roundtable- 6 Session Series
Description
Managers spend between 20-40% of their time dealing with conflict and employees spend 2-4 hours a week trying to resolve conflict. That doesn't include the time spent worrying about the conflict, avoiding the conflict, and talking to others about the conflict.
How would your life be different if that time could be spent:
Resolving conflicts effectively?
Getting your needs met at work?
Being part of a team that proactively identifies and addresses challenges?
Leveraging each others strengths?
Learning and growing your team relationships out of conflict?
The truth is that, when managed well, conflict can strengthen organizational outcomes, improve team learning, and increase client outcomes, productivity, profitability, and creativity.
How?
By building your conflict toolkit to approach it as an opportunity to demonstrate respect, value, and even create new solutions. Join us beginning December 4th for a six-week roundtable training on Five Tools to Dignify Difficult Conversations.
Participants Will Be Able to:
1. Recognize and leverage strengths
2. Identify the heart of the conflict
3. Define and discuss previously unspoken needs
4. Effectively listen
5. Identify mutually agreeable strategies for moving forward
6. Create structures for staying on track and building trust
7. Create opportunities for growth and success
In this series of 6 sessions on Tuesdays at 9am MT (11am ET/10am CT/8am PT) one-hour virtual workshops on 12/4, 12/11, 12/18, 1/8, 1/15, and 1/22, we will explore laying a healthy foundation and five tools to make you feel well equipped to dignify difficult conversations and leverage them as opportunities. The sessions will involve interactive activities to practice the successful application of the tools.