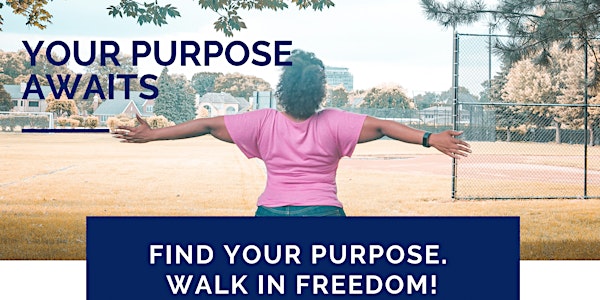 Find Your Purpose - "Do You Know Yours" - Friday, October 29th, 2021 - 11am
Walking in Freedom - because you "Now" know your Purpose. Knowing your "Why"!!!
About this event
Discovering your purpose is a journey, not a sprint.
Learn the techniques of discovering your God-given purpose.
Learn clues of how to identify the importance of protecting one's purpose
Learn how to rearrange one's lifestyle to flow in success; instead of striving for success
Receive practical tools for personal and professional living
Receive methods in carving out your "Why"