Walking in Freedom - because you "Now" know your Purpose. Knowing your "Why"!!!
About this event
Discovering your purpose is a journey, not a sprint.
Learn the techniques of discovering your God-given purpose.
Learn clues of how to identify the importance of protecting one's purpose
Learn how to rearrange one's lifestyle to flow in success; instead of striving for success
Receive practical tools for personal and professional living
Receive methods in carving out your "Why"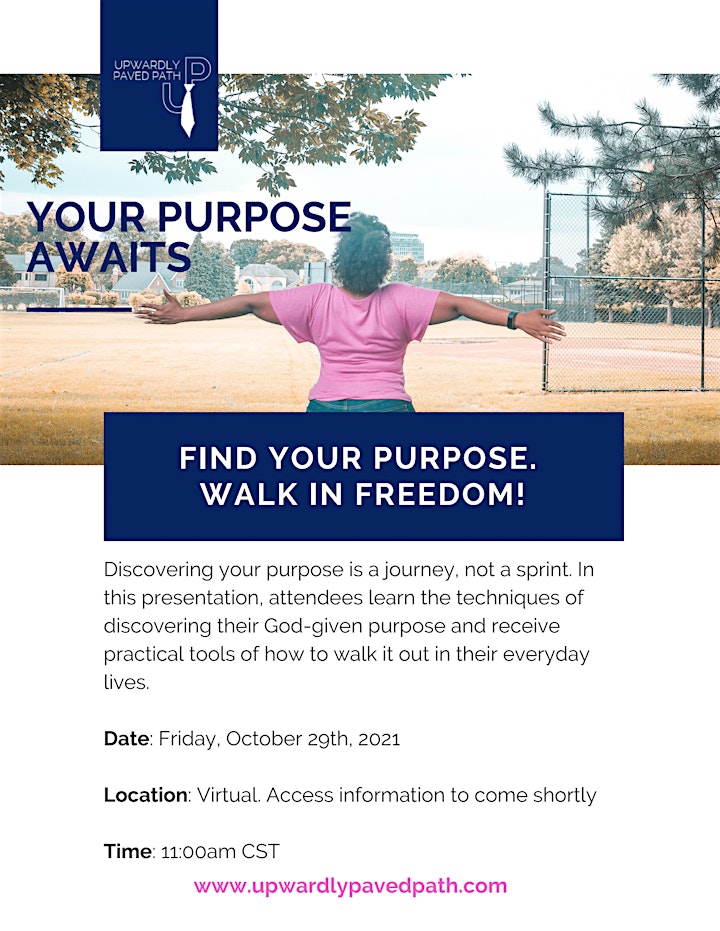 Organizer of Find Your Purpose - "Do You Know Yours" - Friday, October 29th, 2021 - 11am
We are a non-for-profit 501(c)3 organization -  purpose is to educate residents, veterans, men and woman, youths; about the services and opportunities that are right in front of them.  We assisted with job training, placement, housing assistance, and so many other services.  For for more information call us at 708-913-4700.