Description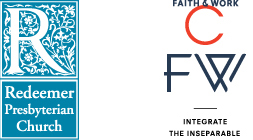 Join Redeemer's Center for Faith & Work and award-winning author James K.A. Smith for a conversation on his new book On The Road with St. Augustine, and what contemporary people can learn from this ancient African thinker.
Following Smith's successful You Are What You Love, Smith's new book shows how Augustine can be a pilgrim guide to a spirituality that meets the complicated world we live in. Augustine, says Smith, is the patron saint of restless hearts—a guide who has been there, asked our questions, and knows our frustrations and failed pursuits. Augustine spent a lifetime searching for his heart's true home and he can help us find our way.
"What makes Augustine a guide worth considering," says Smith, "is that he knows where home is, where rest can be found, what peace feels like, even if it is sometimes ephemeral and elusive along the way."


Doors open at 7 p.m.
Program runs from 7:30 to 9 p.m.
Reception begins at 9 p.m.


James K. A. Smith is a popular speaker who has written many books, including Awaiting the King, Imagining the Kingdom, How (Not) to Be Secular, and the Christianity Today Book Award winners You Are What You Love, Desiring the Kingdom, and Who's Afraid of Postmodernism? He is professor of philosophy at Calvin University in Grand Rapids, Michigan, where he holds the Gary and Henrietta Byker Chair in Applied Reformed Theology and Worldview. He was editor in chief of Comment magazine from 2013 to 2018 and is now editor in chief of Image journal. Smith has written for Christianity Today, First Things, the New York Times, the Wall Street Journal, USA Today, and the Washington Post.

Full refunds, minus the processing fee, are allowed within 24 hours of the time of purchase. Partial refunds will be available before October 3rd totaling to 75% of your purchase amount.