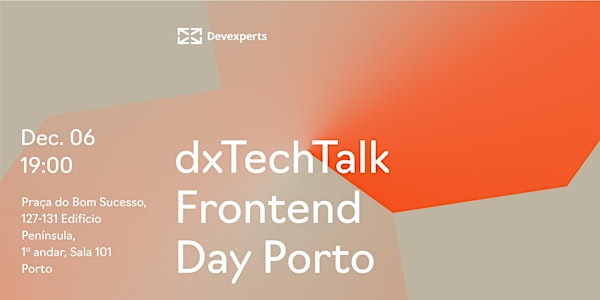 dxTechTalk - Frontend Day
We invite you to the last meetup in 2022: dxTechTalk – Frontend Day.
When and where
Location
Devexperts Portugal Praça do Bom Sucesso, Edifício Península, N.º 127-131 1º andar, Sala 101 4150-146 Porto Portugal
About this event
We invite you to the last meetup in 2022: dxTechTalk – Frontend Day. Join us to learn more about atomic design methodology and how to improve UX using fp-ts patterns. 
Don't forget to take your winter Holiday mood with you as we'll have a festive networking after the talks!
Agenda:
19:00 - Registration
19:30 - Atomic Design in Frontend by Juliana Macedo, Frontend Developer
One of the main challenges of developing component-based applications is organizing all the UI components and creating reusable components easy to read and maintain. We'll talk about what atomic design methodology is and how it can help front-end developers create consistent structure and better scalability while improving development speed.
About the speaker:
Juliana started her programming journey in 2007 when she developed her first website. Since then, she has been working with a variety of technologies, mainly focusing on front-end development. She is passionate about good development practices and documentation that improve project quality.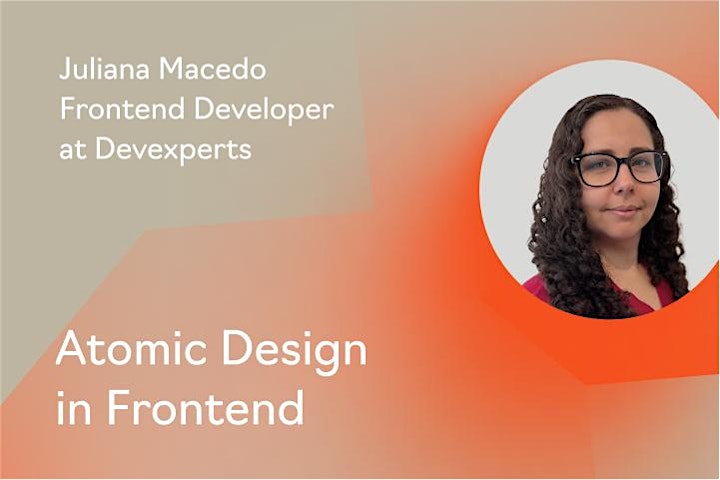 20:00 - Improving UX with fp-ts/io-ts Functional Programming by André da Silva Medeiros, Frontend Team Lead
Creating a good UX is challenging. Creating a good UX without bloating your code is even more challenging. We will share our experience in enriching UX with the help of functional programming using fp-ts and one of its most loyal companions, io-ts. You will learn about patterns we implemented, the pros and cons of using io-ts, and the lessons we made after the project.
About the speaker:
André bounced around doing a lot of stuff until in 2008 programming hooked him. Since then, he's been working with a variety of technologies, both back-end and front-end. The latter is his main role at this moment, where he can express his passion for Typescript and functional programming with fp-ts. Currently, he is the Frontend Team Lead at Devexperts.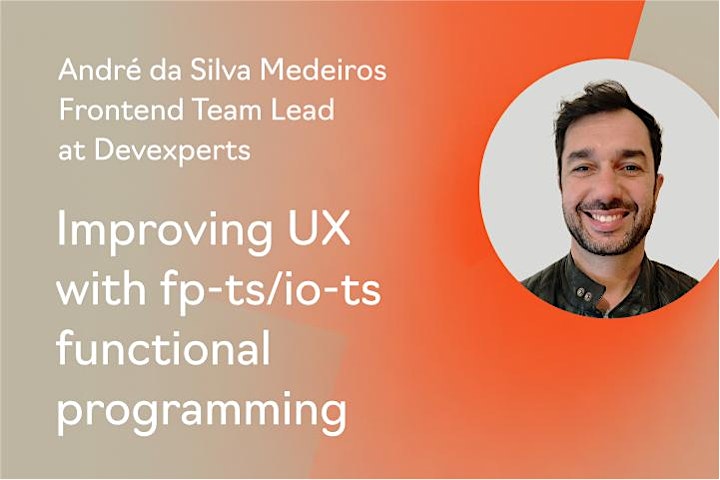 20:30 - After party: networking, drinks, and music
IMPORTANT! This event will have photographic and video coverage which will be used for promotional purposes of Devexperts Portugal, S.A. and its Affiliates on social networks, internet websites and other promotional materials.