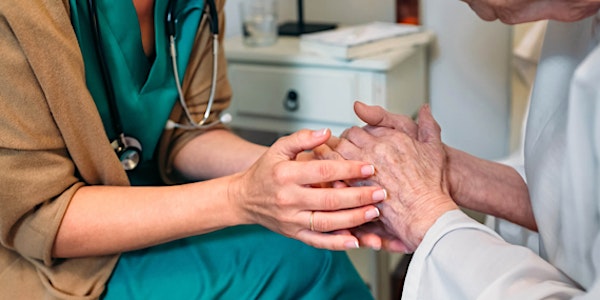 Difficult Conversations at the End of Life
Difficult Conversations at the End of Life
About this event
• Do you look after patients/clients and at the end of life?
• Do you support patients/clients and those important to them to start to think about their care as they become less well?
• Do you want to gain more skills and knowledge around end of life care and having those challenging conversations?
Then these courses are for you.
Free places are available for those who deliver personalised care across West Yorkshire, including health, social care and VCSE staff and volunteers who need to be able to deliver culturally competent personalised care, taking into account individual needs, preferences and circumstances.
These virtual interactive education sessions will focus on 4 key end of life areas:
• Supporting personalised and advance care planning discussions at the end of life
• Difficult conversations at the end of life
• Supporting Carers care for patients in last weeks and days of life
• Bereavement and loss (including self-care)
You can attend these as standalone sessions or attend all 4 areas. This training is free and has been funded by the West Yorkshire and Harrogate Health and Care Partnership.