Share with us the valuable views of an established arts practioner and advocate, and curator. Join the conversation.
About this event
The resistance to the rapid gentrification and homogenization of the built environment has led to the thinning out of culture, sense of community and identity. As a result, the notions of place and placemaking emerged as resultant approaches in disciplines of architecture, urban planning, and social sciences, amongst others. In short, placemaking connects people and place. While place is seen as a product, placemaking is a process involving interdisciplinary, entrepreneurial, innovative and creative approaches towards a "cause".
This session "Designing for Placemaking" is a discussion on creating place and placemaking, connecting innovation and creativity, management, impact, and value.
This session brings together a panel of emerging placemakers from an architectural background, convened and moderated by Associate Professor Dr Veronica Ng from Taylor's University.
SIGN ON DIRECTLY THROUGH ZOOM: https://us06web.zoom.us/j/89718714565?pwd=VXIvUjMzcURrV3V4U0NHRVhESGVqZz09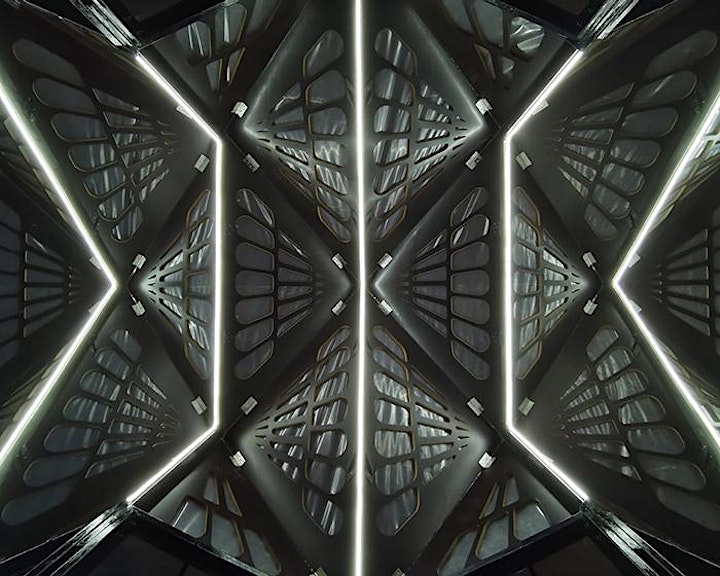 Dr. Veronica Ng , Moderator. Associate Professor, Taylor's University: Veronica Ng received her PhD in architecture from Curtin University, Australia, and is currently an Associate Professor and the Head of School of Architecture, Building and Design (SABD), Taylor's University. Veronica is an educator, researcher and a writer. Anchored by her PhD thesis titled "Re-thinking Place", her research focusses on the notion of place and place-making, and contemporary Malaysian architecture. She also contributes to architecture magazines such as World Architecture, Architecture Asia, Architecture Malaysia, Architecture Australia, and d+a.
In seeking to bridge between education, practice and research, she curated and led several distinctive collaborative projects such as Undo-Redo with BetterCities, PavilionNOW with Shalini Ganendra Advisory (formerly Fine Arts), SentulWorks with YTL Sdn Bhd, and the 'Analysing Architecture' educational programme with Aga Khan Trust for Culture. Her initiatives informed her academic work and has been recognized through awards such as the EMAS Award for Innovation Teaching & Learning, Badan Warisan Malaysia, Mobin Sheppard Memorial Prize, and the Chairman's Award for Teaching Excellence, Taylor's University.
Lee Cherng Yoh, Architect: Lee Cherng Yih received his architecture degree from RMIT University, Melbourne in 2002. After spending a decade working in Shanghai, London and Kuala Lumpur, Cherng Yih founded Formzero in 2012, an architectural research studio injected with the ideology of reengaging the architecture with tropical landscape in the urban context. His design approach often focuses on challenging the conventional architectural typologies and the boundaries of urban realm. Formzero also served as a think tank that runs within MOA Architects in Kuala Lumpur.
Shin Tseng, Architect & Co- Founder REXKL : Shin Tseng graduated with a distinction in Master of Architecture from The Bartlett School of Architecture (UCL) London. He is an architectural designer and creative entrepreneur is the Co-founder & Managing Partner of REXKL and Partner & Creative Director of Urban Agenda Design.
Shin's signature work of urban placemaking is the REXKL, an adaptive reuse of an old cinema into a cultural and creative hub aimed to be a catalyst to rejuvenate Downtown Kuala Lumpur. Taking on a multi-faceted placemaking approach including planning, design and management, Shin's work displays a concerted effort to shape the public realm in order to maximize shared value.
Wendy Teo, Architect & Artist, Founder Borneo Laboratory: Born in Borneo, Wendy Teo received her B.Arch (Dist.) from Taiwan Feng Chia University, M.Arch (Dist.) from Bartlett, UCL. Wendy is an ARB/RIBA (UK) Chartered Architect and founder of Borneo Laboratory, a multidisciplinary practice based in Borneo Malaysia.
In Teo's research and pedagogical direction, she and her team focus on embedding social-culture dialogue in forming architectural innovation. Wendy's work displays a strong connection to the Borneo secluded and forgotten cultures, with the intent to prevent cultural erasure. Her works reflects the Borneo spirit bringing together art, culture, architecture, education, and community building in an inclusive manner.
Organizer of Design Dynamics, Designing for Placemaking