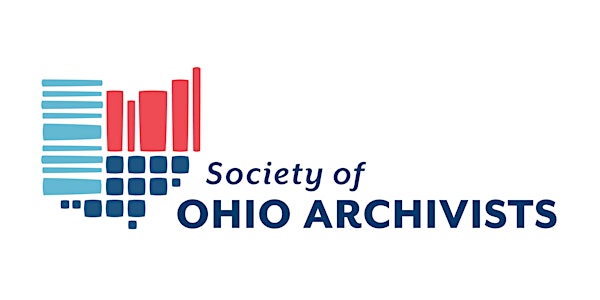 Crucial Conversations: Recognizing and Overcoming Racial Injustice & Bias
An unforgettable free online discussion about raising awareness of systemic racism and initiatives to dismantle it.
Refund Policy
Refunds up to 1 day before event
Eventbrite's fee is nonrefundable.
About this event
Begin Martin Luther King Day weekend with an unforgettable discussion about systemic racism awareness and initiatives to dismantle it. On January 14, 2022 at noon the Society of Ohio Archivists will host the free online discussion, "Crucial Conversations: Recognizing and Overcoming Racial Injustice & Bias", featuring Eric Deggans, Dave Snyder, and moderated by Jerolyn Barbee.
Deggans is NPR's first full-time TV critic, appearing on all the network's shows, including Morning Edition, Here & Now and All Things Considered, writing for NPR.org and appearing on podcasts such as Life Kit, Code Switch and Pop Culture Happy Hour. He is also author of a book dissecting how media outlets use prejudice and stereotypes to build ratings and power; Race-Baiter: How the Media Wields Dangerous Words to Divide a Nation, published in October 2012 by Palgrave Macmillan.
Snyder is a white evangelical Christian with a calling to develop genuine multiethnic unity within the local church and within the local community. Black Lives Matter Cincinnati creates conversations on race with those least comfortable being in conversations about race, bringing a perspective that is based on Biblical teaching. Through Black Lives Matter Cincinnati social media he engages white evangelicals, Trump-supporters, white progressives, and eagerly welcomes Black allies.
Barbee is the Assistant Director, National Afro-American Museum Cultural Center, Wilberforce, Ohio.
The Society of Ohio Archivists provides this online discussion free to all registrants, though you can choose to add a donation to support the Society of Ohio Archivists during checkout. In addition, you can support the Society of Ohio Archivists by joining or renewing your membership here: https://ohioarchivists.org/committees/membership-awards/membership_information/ SOA memberships are on a calendar year basis, so most memberships expire(d) December 31, 2021.