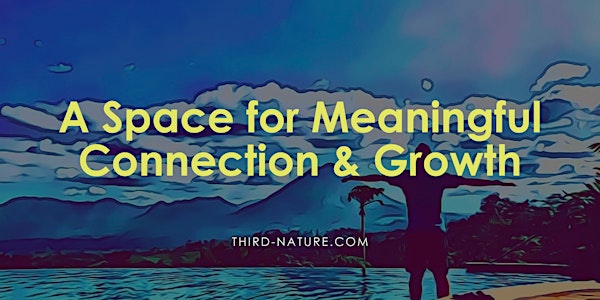 Conscious Conversations
Connect with conscious individuals around the world by discussing both personal and contemporary issues.
About this event
A Conscious Conversation is a space for meaningful, empathetic, and energizing discussion.
Since March 2020, we've been offering weekly Conscious Conversations as a space to feel safe, supported, and connected.
Share how you feel openly and honestly about both personal and contemporary issues. Cultivate a broader perspective on life and find opportunities for personal, professional, and collective growth.
What you have to look forward to...
Through our tested formula and trained facilitators, each session is carefully crafted to fuel meaningful connection and growth.
Here's what each experience looks like:
We begin with a brief message on the topic of the day, followed by a guided meditation to calm and center - preparing each of us for an open and authentic conversation.
We'll then move into breakout rooms with 4-7 participants per room for a facilitated discussion about that week's topic.
Finally, we'll close by bringing everyone back together to distill key takeaways and express gratitude.
Due to the nature of these sessions, we ask that you arrive within the first 10 minutes if you want to join a conversation. Please do your best to be on time.
Connect with Conscious Individuals Around The World
Over the years, we have amassed a growing community of entrepreneurs, creatives, seekers, and impact-driven individuals.
Through Conscious Conversations, you get a taste of the Third Nature Experience while getting to know these kind, curious, and passionate humans.
Upcoming sessions:
February 3rd | Understanding Amid Differences
February 10th | Unconditional Love
February 17th | Humility & Confidence
Some of our previous sessions:
January 13th | Advice From Your Younger Self
January 20th | The Power of Play
January 27th | What Humans Can Learn from Animals
Other ways to connect with our community:
Learn more about Third Nature
Learn more about our Adult Summer Camp Weekends