3 days to learn how to become an entrepreneur and launch a startup
Informations sur l'événement
Adresse
Labo de L'Edition
75005 Paris
France
Politique de remboursement
Politique de remboursement
Remboursements jusqu'à 7 jours avant l'événement
Description de l'événement
Description

32 HOURS IN THREE DAYS
GET YOUR BUSINESS STARTED NOW
DO YOU
Have an idea that needs evolution or validation?

Want to start a business, but don't know how?

Need help crafting your pitch message?

Want to learn to think like an entrepreneur?
THIS WORKSHOP IS FOR YOU!
We put a week's worth of work in a weekend. With over thirty hours of classes, it combines leading entrepreneurial practices, the best academic theory, and practical tools to plan and pitch a business. Get going today!
It is a complete brain dump of everything that we know about how to get started.
We cover all the ways that we use to identify customers, assess their needs, design a solution, estimate the market, set a price, build a forecast. And we are going to mentor you to build a stellar offer that customers want to buy. You will get up to speed with the state of the art entrepreneurial and business knowledge, and get a whole new perspective about you, entrepreneurship, life, the world around you.
It is a grueling and rigorous three days. be prepared for long hours and a lot of thinking. It's worth it.
YOU WILL
Create a vision for sucess

Model your business

Get the latest entrepreneurial framework and tools

Create a two minute pitch

have the chance to present in front of active investors
If you want to talk with us, we are organizing several upcoming Master Classes and information sessions.
Take a peek in our Calendar here.
For more information about the seminar click here.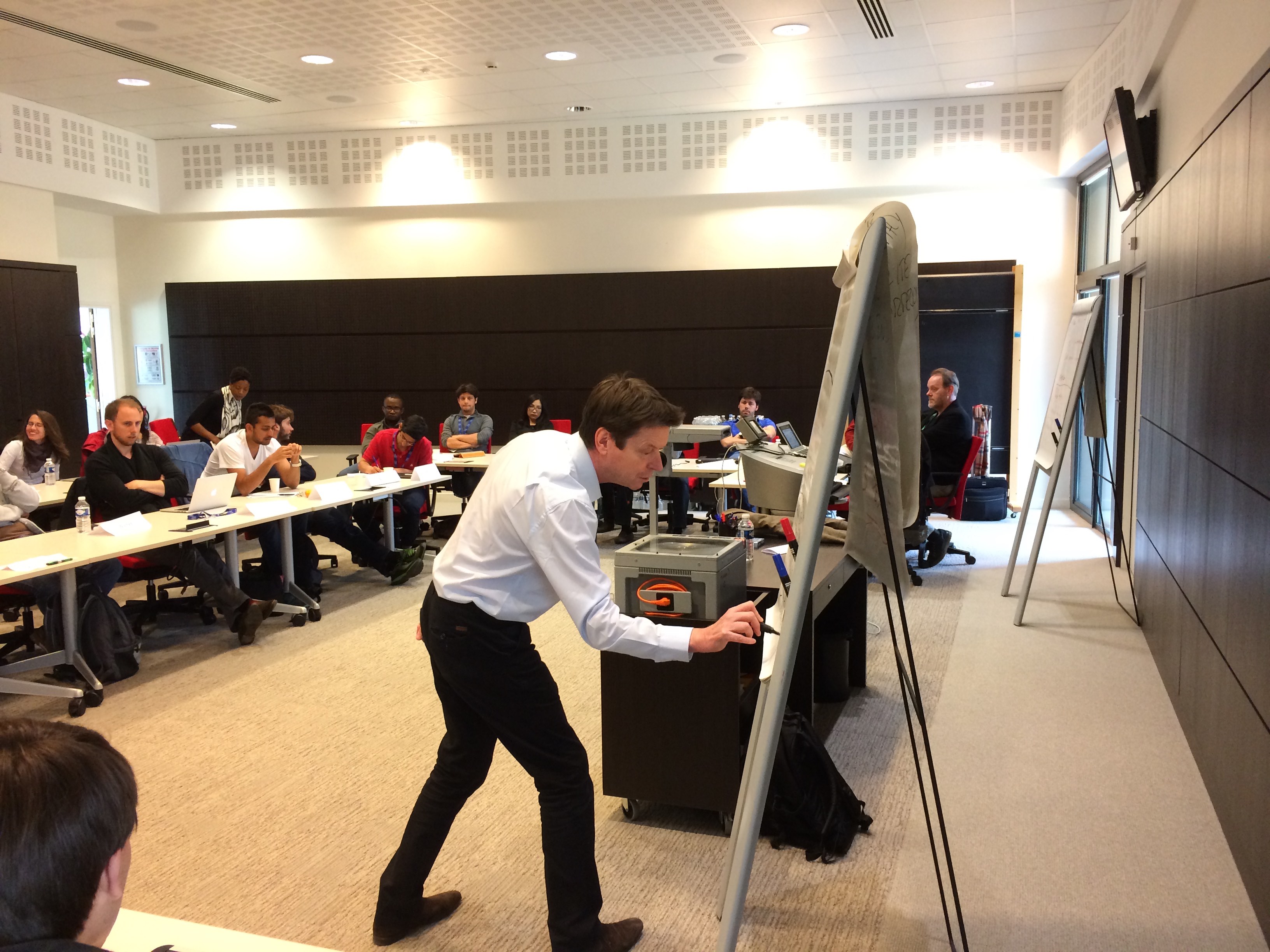 ---
WHAT IS THE CANTILLON?
FOR ENTREPRENEURS BY ENTREPRENEURS
We create successful entrepreneurs and companies. And, we have a lot of experience.

We train new entrepreneurs, help them develop solutions to interesting problems, and then launch their best ideas.

We are a team of highly-educated, international, serial entrepreneurs and we mentor our teams to greatness.
WHO SHOULD ATTEND?
ANYONE WILLING TO CREATE A BUSINESS
Unlike accelerators, we start with people first. We don't choose ideas or companies; we choose great individuals.

We value diversity in age, nationality, gender, and industry—not only technology.

We focus for sustainability and fundamentals—we don't aim only for funding and exits.
Date et heure
Adresse
Labo de L'Edition
75005 Paris
France
Politique de remboursement
Remboursements jusqu'à 7 jours avant l'événement