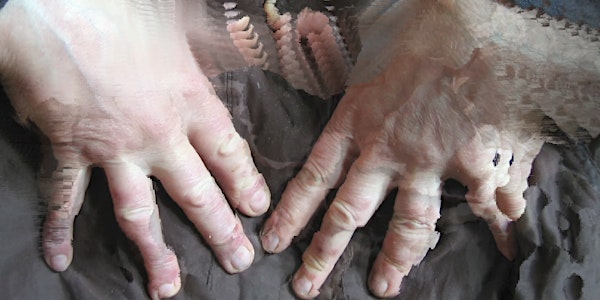 James Richards in conversation with Edwin Carels
Vanishing Points, the public program of Penumbra, continues with a conversation between James Richards and Edwin Carles
Quando e dove
Località
Complesso dell'Ospedaletto 6691 Barbaria de le Tole 30122 Venezia Italy
Informazioni sull'evento
Join us for a conversation between artist James Richards, and EdwinCarels, Curator, Film programmer, and Teacher at KASK & Conservatorium, Ghent; as part of Vanishing Points, the public program accompanying Penumbra.
This conversation will be delivered in English.
James Richards (b. 1983, UK) is an artist who lives and works between Berlin and London. His works have been presented in personal exhibitions at Castello di Rivoli, Turin; Malmö Konsthall; Künstlerhaus Stuttgart; Chapter Arts Center, Car- diff; ICA, London; Bergen Kunsthall; Kunstverein München; Chisenhale Gallery, London, among others. Richards' works have also been featured in group shows at the Camden Arts Center, London; Whitney Museum of American Art, New York; Walker Arts Center, Minneapolis; MoMA, New York; Artists Space, New York; and the 55th International Art Exhibition La Biennale di Venezia. In 2017, Richards represented Wales at the 57th International Art Exhibition La Biennale di Venezia, and in 2014 he was shortlisted for the Turner Prize.
Edwin Carels is senior film programmer and curator for the International Film Festival of Rotterdam. As a writer he publishes essays on media-archaeology, visual arts, film and animation. As a teacher, researcher and coordinator Carels is affiliated with the School of Arts KASK/HoGent (University College Ghent - Faculty of Fine Arts). Carels has worked on exhibitions together with among others Dora Garcia, Luc Tuymans, Chris Marker, The Quay Brothers, Robert Breer, Jan Svankmajer, Zoe Beloff, Ken Jacobs, Peter Kubelka, Apichatpong Weeraseethakul, Philippe Parreno, Jean-Luc Godard.
Image credit: James Richards, Qualities of Life: Living in the Radiant Cold (2022). Featuring Daily Photos and Observational Photos (both, 2000–2007) by Horst Ademeit (1937–2010). Single-channel video, 2K, colour, stereo sound, 10'. Special thanks to Fatima Hellberg. Courtesy of the artist, the Estate of Horst Ademeit, and Fondazione In Between Art Film.