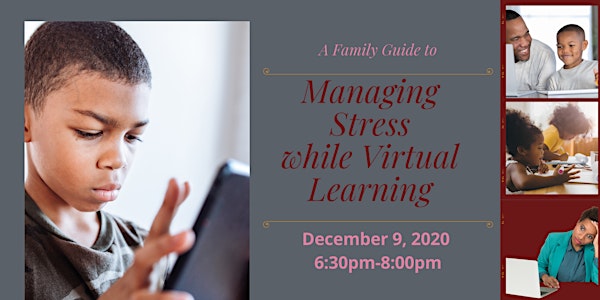 A Family Guide to Managing Stress while Virtual Learning
Parents as well as children are thrown into a new normal and without preparation or guide. Get tips to help ease the stress for the family.
About this event
As everyone has been thrust into a new way of educating children, the stress has really hit home. Many parents are not teachers but yet have had to begin homeschooling or learning how to use technology as a way for managing class work. This workshop will guide parents on how to manage their own stress as well as the children while learning from home.