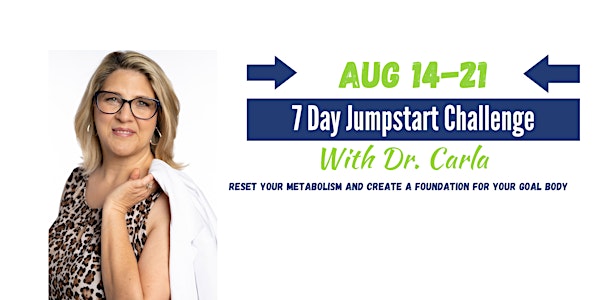 7-Day Jumpstart Challenge Kickoff Event and Daily Check-in
Kickoff the August 7-Day Jumpstart with Clarity, Commitment, and Community!
About this event
Join Dr. Carla Freeman to get clear on your committment to your health, vitality and well-being during this one-hour kickoff call for the 7-Day Jumpstart Challenge.
We will review how to go through the 7-Day Jumpstart program using your Usana kit, how to set yourself up for success, tips for reducing stress and how to participate in the challenge preparing your own low-glycemic meals and snacks.
This first call will be one hour and then we will meet daily for 30 minutes to check-in and offer support and education on a healthy lifestyle. Get ready to Jumpstart!