Description
D'Artagnan is proud to carry on a competitive French tradition with our Fifth Annual Cassoulet War in New York City.
On February 18, 2019, 30 chefs will battle for cassoulet supremacy at The Eventi Hotel. Join us to eat, drink and debate over which cassoulet is best.
Our esteemed panel of judges will crown the "Most Authentic" and "Most Daring" cassoulet champions. You and all the other attendees will vote to choose the "Most Popular" cassoulet champion.
Bring your appetite! This walk-around tasting includes plenty of Madiran, Cahors and Armagnac to drink.
The battle begins at 7:00 PM and continues until only one chef is left standing at 9:30 PM.
Plus a raffle! .... you might leave that evening with a round trip ticket to France, courtesy of La Compagnie airline, if you wish to accompany the winning chef at the Fete du Cassoulet in Castelnaudary!
"Cassoulet is not a recipe; it's an argument between villages."
– Chef Andre Daguin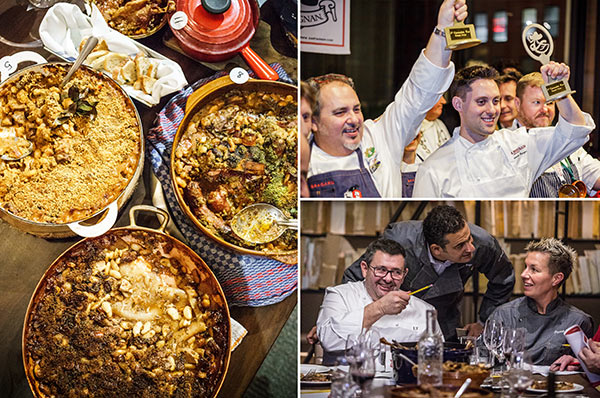 ADDITIONAL DETAILS:
- This is a walk-around tasting event with scattered high-top tables (so wear comfortable shoes).
- There will be up to 30 different cassoulets to enjoy - which are served in individual sample-sized portions.
- Complementary beverages, courtesy of our sponsors, will be French red wine, Armagnac (French brandy) and water.
---
PARTICIPATING CHEFS AND ESTABLISHMENTS:
Dan Weiland, About Last Knife, Chicago, IL

Ryan Lory, Ardyn, Coming Soon to Greenwich Village NYC

Christophe Santos and Jean Pierre- Vuillermet, Bar Bouchee, Madison, CT

Dieter Samijn, Bar Boulud, NYC

Laetitia Rouabah, Benoit, NYC

Thomas Ciszak, Brasserie Memer, Coming Soon to Northern NJ

Patrick D'Amico, Chez Ben Bistro, Philadelphia, PA

Jeanie Roland, Ella's Fine Food & Drink, Westerly, RI

Pierre Landet, Felix Restaurant, NYC

Lee Styer, Fond, Philadelphia, PA

Robert Hohmann, Gaby Brasserie Française, NYC

Kyle Goldstein, Gramercy Tavern, NYC

Harold Moore, Harold's Meats + Three, NYC

Joseph "JJ" Johnson, Henry at Life Hotel, NYC

Philippe Lievre, Le Rendez-Vous Bistro, Kenilworth, NJ

Andy Knudson, Restaurant Marc Forgione, NYC

Charly Rodriguez, OCabanon, NYC

Blake Verity, Piping Rock Country Club, Locust Valley, NY

Ben Smallman, Ristoro del Cinghiale, NYC

Doug Psaltis, RPM Italian / RPM Steak, Chicago, IL

Chad Bowser, SPiN, NYC

Priscilla Yeh, STATE Grill and Bar, NYC

Erik Oberholtzer, Tender Greens, NYC

Franck Loquet, University Club of DC, Washington, DC

Suzanne Cupps, Untitled at the Whitney Museum, NYC

Charlie Mitchell, Villanelle, NYC
---
Proceeds benefiting Action Against Hunger, a global humanitarian organization that takes decisive action against the causes and effects of hunger.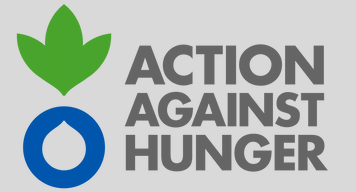 ---
Many thanks to our sponsors: