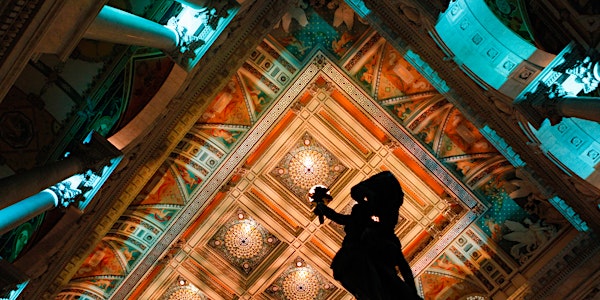 2020 Kellogg Biennial Lecture in Jurisprudence
The 2020 Kellogg Biennial Lecture in Jurisprudence: A Conversation with Martha C. Nussbaum
About this event
The Law Library of Congress will present a conversation with philosopher Martha C. Nussbaum for the 2020 Frederic R. and Molly S. Kellogg Biennial Lecture in Jurisprudence at 3:00 p.m. on Wednesday, September 9, as an online event through Zoom.
The program is free and open to the public, but registration is required to receive the webinar link and there may be special restrictions.
Brian Butler, professor of philosophy and legal scholar at the University of North Carolina Asheville, will interview Nussbaum on "Philosophy and Life: Fragility, Emotions, Capabilities." A question-and-answer period will follow.
Nussbaum is the first woman to be the featured speaker for the Kellogg Lecture series.
About Martha Nussbaum
Martha C. Nussbaum is the Ernst Freund Distinguished Service Professor of Law and Ethics appointed in the Law School and Philosophy Department at the University of Chicago where she is also an Associate in the Classics Department, the Divinity School, and the Political Science Department, a Member of the Committee on Southern Asian Studies, and a Board Member of the Human Rights Program.
Her most recent book is The Cosmopolitan Tradition: A Noble but Flawed Ideal, published this year. She has written twenty other books, edited twenty-one books and published over 450 articles.
About the Kellogg Lecture Series
The Kellogg Biennial Lecture in Jurisprudence presents the most distinguished contributors to international jurisprudence, judged through writings, reputation and broad and continuing influence on contemporary legal scholarship. Previous Kellogg Lecturers have been Ronald Dworkin, Joseph Raz, Amartya Sen, Michael Sandel, and Jeremy Waldron.
The series is endowed by Frederic R. and Molly S. Kellogg.
FAQs
Can I update my registration information?
Yes.
Is my registration fee or ticket transferrable? Is it ok if the name on my ticket or registration doesn't match the person who attends?
Tickets are non-transferrable and must match the name of the person attending.
How can I contact the organizer with any questions?
Please email lawoutreach@loc.gov
How can I receive information about the Library of Congress?
Get timely updates on news, events, new content online & more. Stay informed on specific subject areas – from legislation to poetry, from music to science, from cataloging to copyright – all delivered to your inbox. https://www.loc.gov/subscribe/