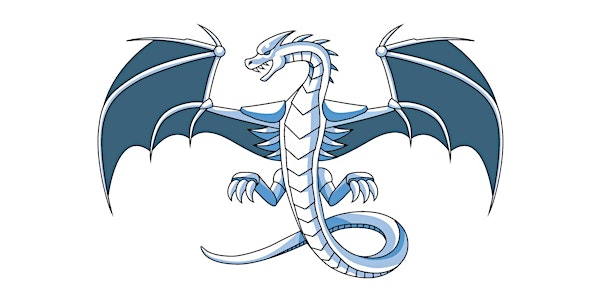 2019 LLVM Foundation's Women in Compilers and Tools Workshop
When and where
Location
Fairmont Hotel (Gold Room) 170 South Market Street San Jose, CA 95113
Refund Policy
Refunds up to 30 days before event
Eventbrite's fee is nonrefundable.
Description
The LLVM Foundation is hosting the 3rd Women in Compilers and Tools Workshop held the day before the 2019 LLVM Developers' Meeting - Bay Area. The workshop will be held at the Fairmont Hotel on October 21 from 12:30-5:30PM and includes a cocktail reception.
This event features speakers and discussion aiming to increase diveristy and inclusion within the LLVM community, attendee's workplace or university, and within the field of compilers and tools. It is open to anyone (not just women) who are interested in these efforts.
Attendance is limited to 100 attendees and tickets will be priced at $50 (students $25).

Our featured speaker at the Women in Compilers and Tools Workshop is April Wensel, from Compassionate Coding.
April Wensel is the founder of Compassionate Coding, a conscious business that's bringing emotional intelligence and ethics to the tech industry through training and community outreach. She has spent the past decade in software engineering and technical leadership roles at various startups in Silicon Valley. She also teaches coding and mentors technologists around the world. Away from the keyboard, she enjoys picking fruit, running ultramarathons, and baking tasty vegan treats.

Her talk, entitled Contributing with Compassion, is described below.
Developer communities help us accomplish much more together than we can do on our own. Our communities can also support our personal and professional growth while satisfying a universal human need for belonging.
However, many of our communities have become exclusionary clubs characterized by unnecessary hostility and unfair barriers to participation. As a result, many of us are stressed out, and our projects are missing out on valuable contributions from people who feel alienated by the existing culture.
Thankfully, we can address this problem with the liberal application of Compassionate Coding techniques. Communities embracing this approach welcome newcomers, support the well-being of existing members, and contribute to positive change in society overall.
You'll leave this talk equipped with practical tools for contributing compassion to your communities in order to create supportive environments where happier developers are writing higher quality code.

In addition to our featured speaker, there will be dedicated time for networking and working on the barriers to diversity that have been raised in prior workshops. This may include topics such as university outreach, documentation, mentoring, and more. The exact agenda and topics will be announced when finalized.
FAQ:
Do I need to attend the LLVM Developers' Meeting to attend this event?
This is an independent event which is open to anyone.
Is this a women only event?
Anyone is welcome to attend that values diversity within the field of compiler and tools. These topics can relate to anyone, not just women, and our mission is to improve inclusion and diversity in general.
Is there a financial hardship discount?
We have discounted the tickets for all attendees but please reach out to the organizer and we will decide on a case by case basis.

What is your cancellation policy?
100% refund if cancelled by October 6.
No refunds after October 6. Please contact the organizer for a refund.
CODE OF CONDUCT
The LLVM Foundation is dedicated to providing an inclusive and safe experience for everyone. We do not tolerate harassment of participants in any form. By registering for this event, we expect you to have read and agree to the LLVM Code of Conduct.