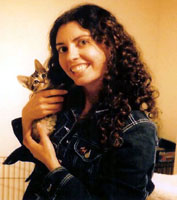 ARF foster families help save lives every time they open their homes and hearts to an animal in need.
Why Foster for ARF?
ARF provides all supplies needed to foster (including crate, food, toys, and puppy pads/litter.)
ARF has a full-time Foster Coordinator who is available to answer questions and offer support six days a week.
ARF has a full-service clinic to take care of all medical needs for foster animals, including surgery and vaccinations.
Fostering is a great opportunity to volunteer together as a family; caring for a cat, dog, kittens, or puppies without a long-term adoption commitment.
ARF handles the entire adoption process at our facility, so all YOU have to do is love and care for the foster animal for a set period of time.