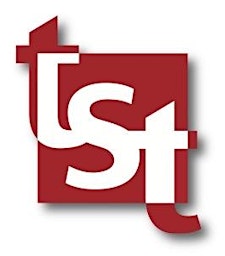 Towne Street Theatre
TST produces and develops original work for theatre and film that are reflective of the African-American experience
Mission
Founded in the aftermath of the 1992 Los Angeles riots with the belief that we could affect social change through our art, the Towne Street Theatre's mission is creating, developing and producing original work that is reflective of the African-American experience and perspective for theatre and film.
In order to further illuminate the role African-American artists have played in the history of the American theatre, we also produce a series entitled "Black Classics," dedicated to the work of playwrights seldom produced, such as Loften Mitchell, Alice Childress and Steve Carter.
Our mission of affecting social change is extended with our commitment to developing the next generation of theatre artists through our children's programming. 
Towne Street Theatre
L.A.'s Premiere African-American Theatre Company
A non-profit corporation. 
Donations are tax-deductible.
ALL RIGHTS RESERVED © 2013
Towne Street Theatre
4101 Budlong Avenue #4 
Los Angeles, CA 90037
Phone (213) 712-6944 • FAX (323) 294-0507
Support Arts Education
with an Arts License Plate
TST Board

Executive Board of Directors

Veronica Thompson, President
Nancy Renée, Vice President
Nancy Cheryll Davis, Secretary
Susan R. McClelland, Treasurer
Harriet Dickey
Sy Richardson
Teressa Taylor
Administrative Assistant

Veronica McClelland
Advisory Board
deborah charles, Chair
Norma Davis
Cheryl Finley
Cora Foracell
Rosalind K. Goddard
Renee Johnson
Kathy Shirley
Bunny Withers
Legal Consultant
Edward H. Smith, Esq.