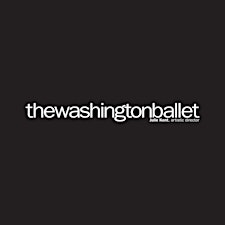 The Washington Ballet
The Washington Ballet's mission is to bring the joy and artistry of dance to the nation's capital, our community engagement programs provide a variety of opportunities to connect children and adults of all ages, abilities and backgrounds to the art of dance.
Through live performances, audience enrichment programs, the highest caliber of dance training, and educational events, we aspire to spark and enhance a love for dance, celebrate our history and cultural diversity and enrich the lives of our community members.
As the ballet company of the nation's capital, The Washington Ballet reflects the diversity of the community and the nation through its dancers and its repertoire. Artistic Director Julie Kent has introduced into the repertoire defining works by choreographers such as George Balanchine, Frederick Ashton, Jerome Robbins, Antony Tudor, Justin Peck, and Alexei Ratmansky, all while embracing the work of emerging choreographers including Clifton Brown, Gemma Bond, and Ethan Stiefel – which will contribute to the evolution of ballet and its relevance in our times.
Sorry, there are no upcoming events