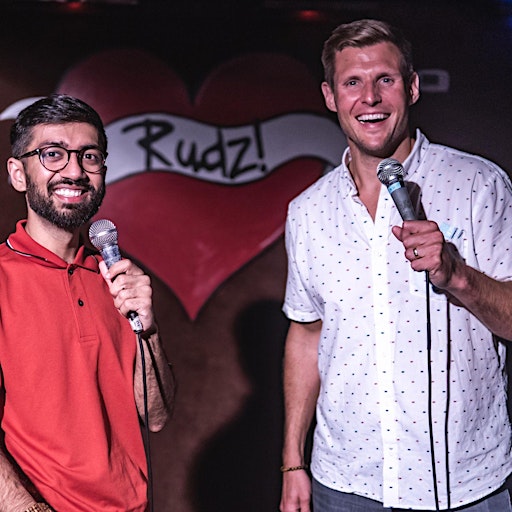 The Riot Comedy Show
Brian Gendron & Haris Sayani are the co-creators, producers, and Hosts of The Riot Comedy Show. We bring the funniest standup comedians to Houston, TX at our bi-weekly on Saturday Nights. We do not take for granted that there is a lot of choices of things to do in Houston and our audience chooses to spend it with us. We work hard to ensure everyone has a fun time, feels safe, and leaves saying, "damn that was a great show!" We are guided by our show values:
Fun & Safe Experience for audience, performers, and staff to enjoy an evening of comedy entertainment.
Professional – We hold ourselves and our performers to the highest standards in the comedy industry.
Freedom of Expression – Open sharing of thoughts and ideas allows our performers to express themselves authentically in their performances
Diversity – We believe that bringing together diverse backgrounds & perspectives makes for the best comedy entertainment.