Roxborough State Park Interpretive Programs/Events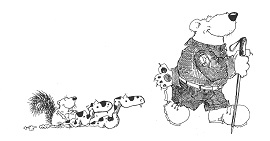 Roxborough State Park is known for its dramatic red rock formations, diversity of wildlife, and beautiful flowers that blanket the landscape. 
Discover Roxborough's geology, wildlife, plants, archaeology, history and more. Connect with family, friends and the natural world. We offer Naturalist guided programs for the young to adults and for individuals, groups, and families. Come explore nature's classroom southwest of Denver.
*Contact us if you require resonable accommodations due to a disability 7 working days prior to the event.
*NOTE: All programs, services and activities of Colorado Parks and Wildlife are operated in compliance with the Americans with Disabilities Act. If you need an accommodation as a result of a disability, please submit your request to Tracy Gripp, Colorado Parks and Wildlife, 6060 Broadway, Denver, CO 80216 or 303-291-7485 or tracy.gripp@state.co.us. To assure that Colorado Parks and Wildlife can meet your needs, please notify Tracy Gripp of your request at least seven working days prior to the scheduled event.