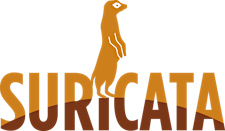 OISF
Suricata is a free and open source, mature, fast, and robust network threat detection engine capable of real time intrusion detection (IDS), inline intrusion prevention (IPS), network security monitoring (NSM) and offline packet capture (pcap) processing. Suricata's fast-paced community-driven development focuses on security, usability, and efficiency.
Suricata is owned and supported by the Open Information Security Foundation (OISF), a 501(c)3 US non-profit foundation committed to ensuring Suricata's development and sustained success as an open source project. All net proceeds from Suricata training events and SuriCon go to supporting the ongoing development and sustainability of Suricata. 
Onsite and customized Suricata training events are available upon request.
Please contact us at info@oisf.net for details and pricing.