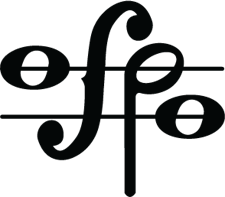 Ocean State Pops Orchestra
The Ocean State Pops Orchestra is a 60-piece touring orchestra based in Rhode Island, which performs throughout Southern New England.
Our mission is to educate, entertain, and inspire through music. We are committed to presenting the highest quality performances of great music and educational programming in order to enhance the cultural vitality and quality of life of our community, and to further the public's knowledge and understanding of orchestral music.
The Orchestra's summer concert season begins in June and ends at Labor Day, and our repertoire includes a broad variety of light classical pieces, as well as movie and show music, marches, Big Band, and other pops-style selections. 

Performance locations are varied, and have included municipal and corporate-sponsored events, churches, private concerts, regional and national conventions, fireworks displays, and numerous other venues. 
The Orchestra also performs special Holiday-themed concerts in December. 

Smaller instrumental ensembles are also available for special events, such as weddings.
Sorry, there are no upcoming events