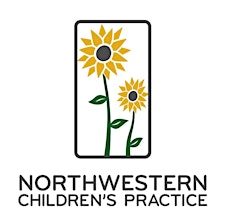 Northwestern Children's Practice
WHY DO PARENTS & PATIENTS LOVE NORTHWESTERN CHILDREN'S PRACTICE?
DAILY WALK-IN CLINICS: Patients can be seen at NWCP's convenient walk in clinic at 8-11am Mon through Fri and at 10am on Saturday and Sunday. No appointments are necessary.
TRUSTED PROVIDERS: Scheduled visits Monday thru Friday and schedule a limited number of well visits on aturday and Sunday
ON SITE LACTATIONS CONSULTS: Support for your newborn well visits
COMPLIMENTARY PRENATALS: - Schedule an Appointment today!
WEEKLY NEW PARENT SUPPORT GROUP - Topics include : newborn feeding,  sleep, development, and safety
FREE "WELCOME TO PARENTING" DISCUSSION SERIES" - Hear from our providers on a expert advice to support and nurture your child's development
Visit Us at www.NWCPPediatrics.com or Call us at 312.642.5515 to schedule a visit! We are steps away from Lurie Children's Hospital and conveniently located at 680 N. Lakeshore Drive, Suite 1050
The Northwestern Children's Practice (NWCP) • Chicago, IL
Northwestern Children's Practice (NWCP) • Chicago, IL