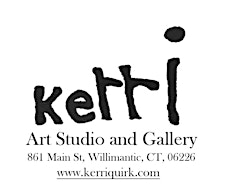 Kerri Art Studio and Gallery
Kerri Quirk is an artist with an exceptional gift for color, design, and pattern. She works primarily in the acrylic medium, often on very large canvases. Kerri's distinctive signature is a work of art in itself.
Kerri has been a working artist since 1988 and  regularly shows her work in Boston, New York and Chicago.
Sorry, there are no upcoming events